** Please note: We do not do any adoptions on Sundays. **
We are required by law to charge an additional 7% sales tax.
We accept cash or credit card (3% service fee) at pickup.
I will update the website with new photos every two weeks so that you
can see as your baby grows and changes.
Puppies come with limited registration.
I have quite a few litters due in November that will be ready to go home
in January. If you are interested, you can
add your name to my waiting list by going to the Contact page.
I should have all three sizes and about every color. Prices range from $1300-$1500.
Due Dates:
Charlotte: Due November 19th
Winnie: Due November 20th
Emerson: Due November 20th
Jasmine: Due November 23rd (pregnancy not confirmed)
Avonlea: Due November 27th
Oakley & Theodore
These puppies were born on October 18th and their adoption week is December 13th-20th.
I am contacting my waiting list.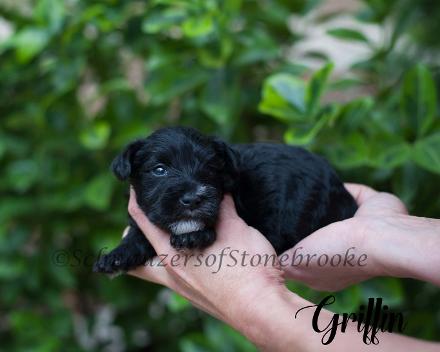 Black Boy - Available
Adoption Fee $1500
Black Girl - Reserved for Sid Kitchen
Adoption Fee $1500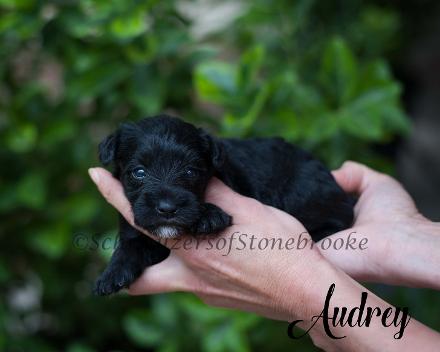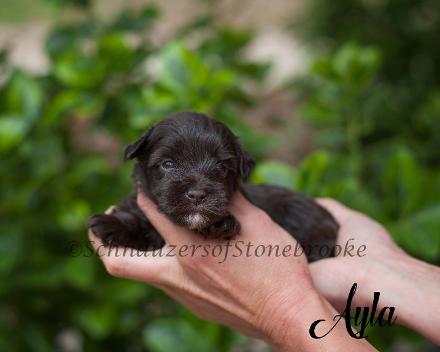 Liver Girl - Available
Adoption Fee $1500
Black Boy - Available
Adoption Fee $1500