Welcome
We are the Beiler family from the lovely town of Abbeville, SC.
Abbeville is located in the upstate and is a very historical little town.
We have six children, Meredith (18), Madison (17),
Rylie (15), Emily (12), Alex (11), and Carter (4).
Our daughters started raising Schnauzer puppies in 2010 as a hobby. They really enjoy their puppies and spend lots of time with them. It's been a great experience for us as a family as we learn to know the adoptive families and correspond with them on the progress of their puppy.
Like us on Facebook at https://www.facebook.com/SchnauzersofStonebrooke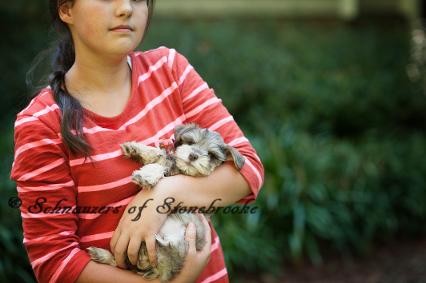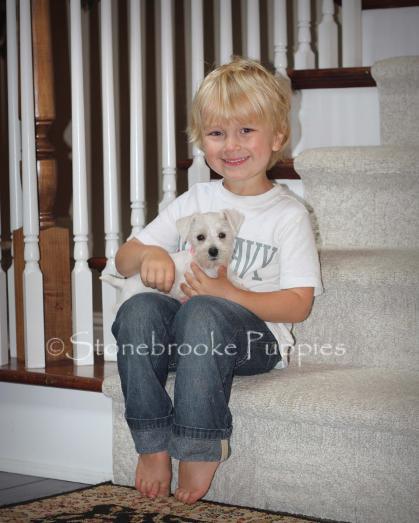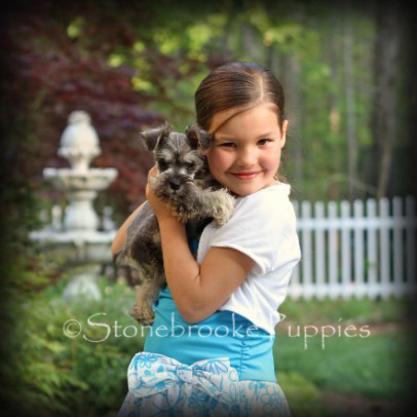 Schnauzers are a wonderful breed and have brought a lot of joy to our family. Our puppies are used to being with children and love to play. They are a wonderful pet suited for a family. They are very intelligent and love to learn new things. They are very easy to potty train and love to learn new games such as fetch etc. We live in the country and have a lovely yard which our dogs have opportunity to play in. We also give our puppies play time in the yard as the weather permits. Schnauzers love an opportunity to exercise every day. They are a faithful companion.
Our puppies can be adopted at eight weeks of age and at that time they will have had their tails docked and their dewclaws removed. They will have had their first set of shots and the proper amount of de-wormings. We also include a health guarantee with the adoption of your puppy which can be viewed on this website.
We reserve the right to refuse the adoption of a puppy if we do not feel comfortable about the arrangement. We want our puppies to go to the best possible homes where they will be loved and cared for. We only adopt to pet homes.