We love receiving photos and updates of our puppies! Send us an email with a photo and testimonial and we will be glad to add it to the page.
Mumsy (Nala) is 6 months old. She is so spunky. We love her!

Kat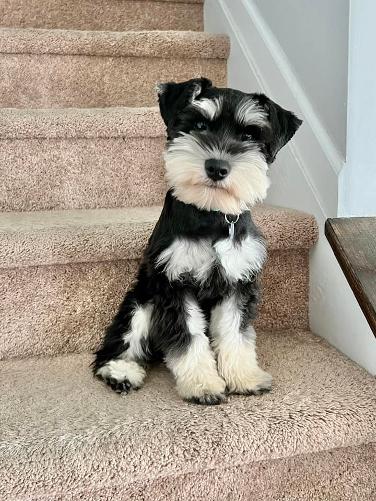 Our sweet Honey girl!
Allyson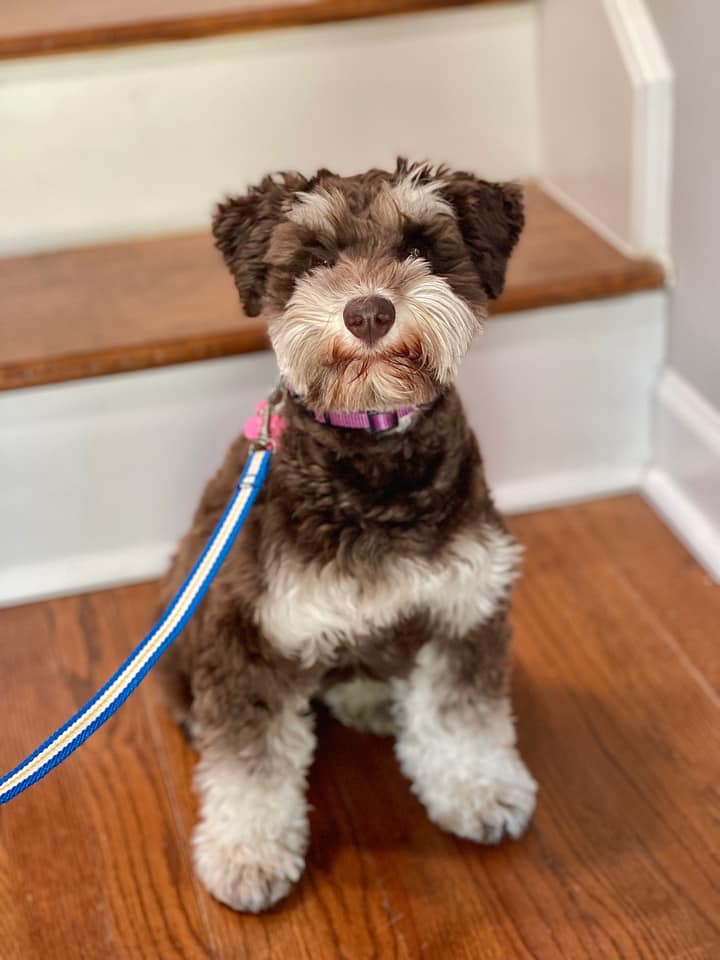 Hey Meredith! It's April—we adopted Teagan at the beginning of August—she's Ollie to us. Just wanted to send you a couple of recent photos after her first 'big girl' haircut and let you know that she's doing so great. She's been the best addition to our family—she's settled right into our routines and is the best buddy to my two girls. My girls call her our unicorn puppy because she's been so fabulous. We feel so grateful to have found you and wanted you to know how amazing she is doing!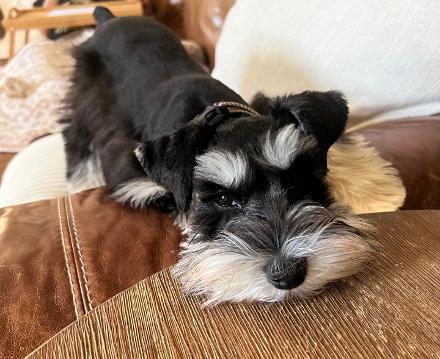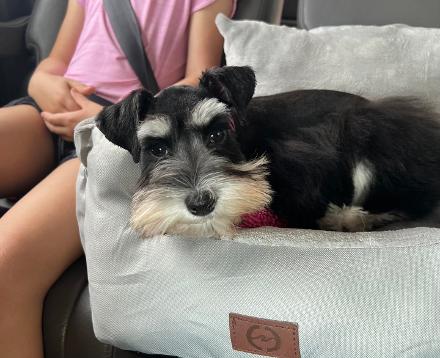 Here are our two Stonebrooke pups - so sweet!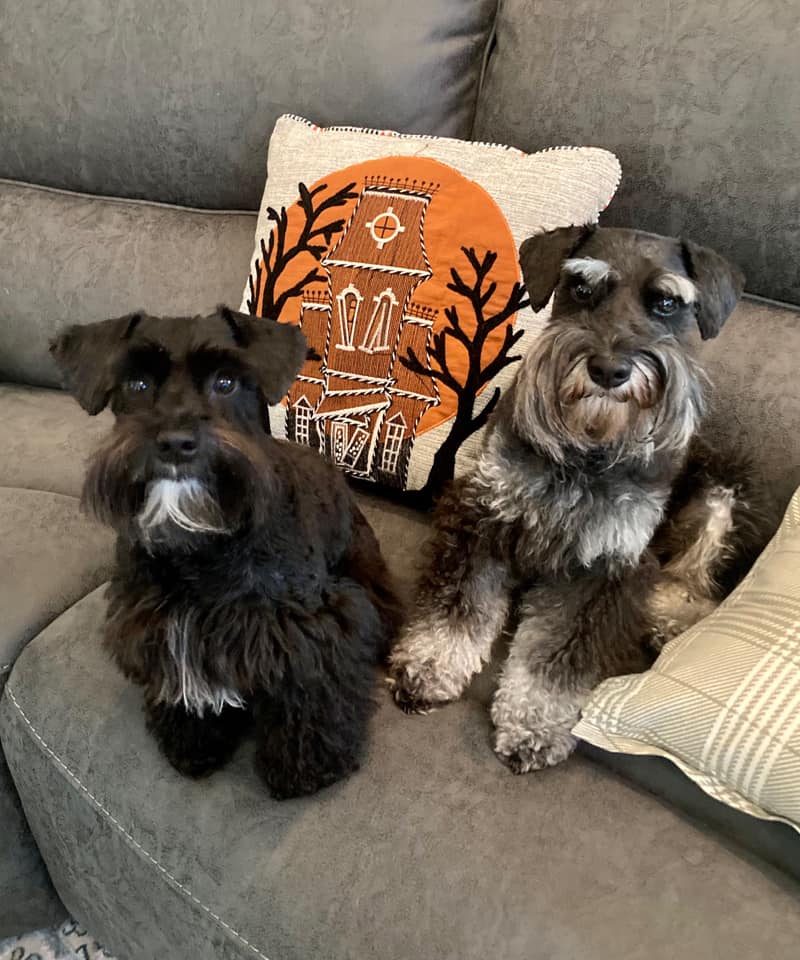 "Spotty, who was formerly Luca. He has the best temperment and personality. We love him so much!"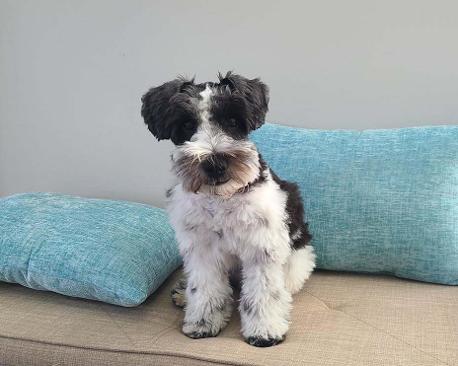 "Hi Meredith, Ollie is ready for Santa! She was spayed in mid-November and did great…it didn't hold her wild energy down for more than the afternoon of the day of surgery. She continues to be the best baby. We love her so much! Hope you and your family have a great holiday season."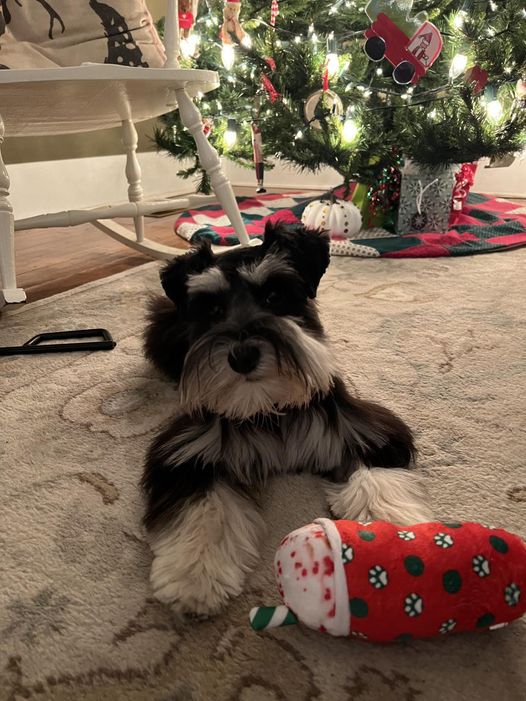 Gus and Leo say Merry Christmas! The best boys ever!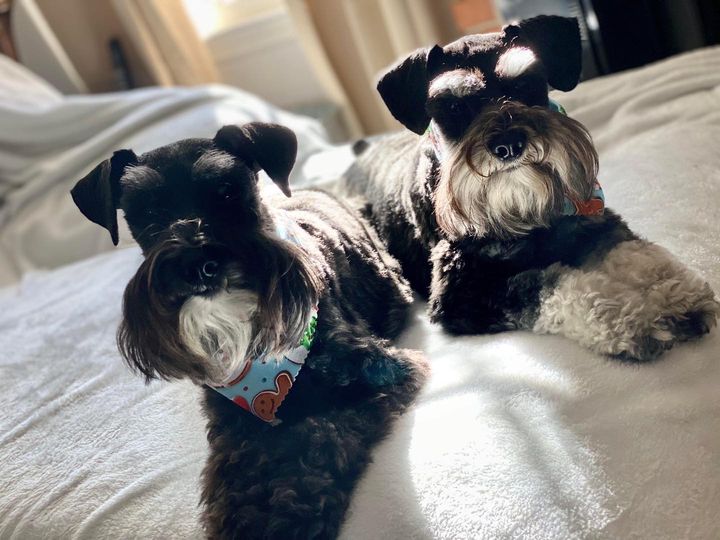 Theo says Merry Christmas! He's almost 6 months old now and is the sweetest boy.
Hope you and your family have a joyful holiday!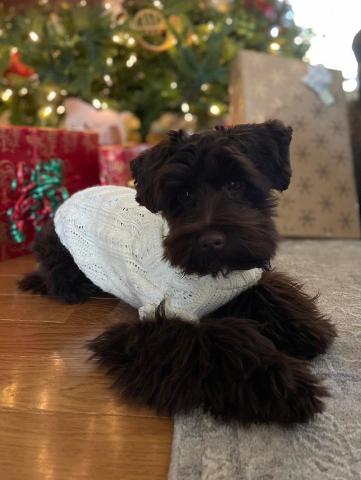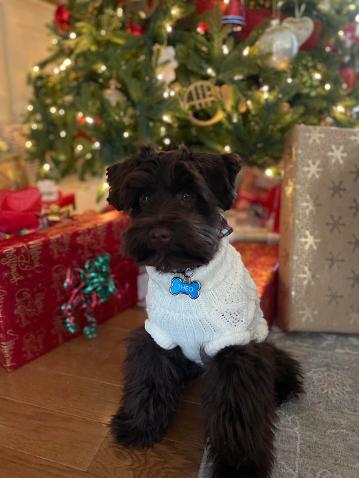 Ruby has the sweetest temperament and always seeking for love and approval.
Lynn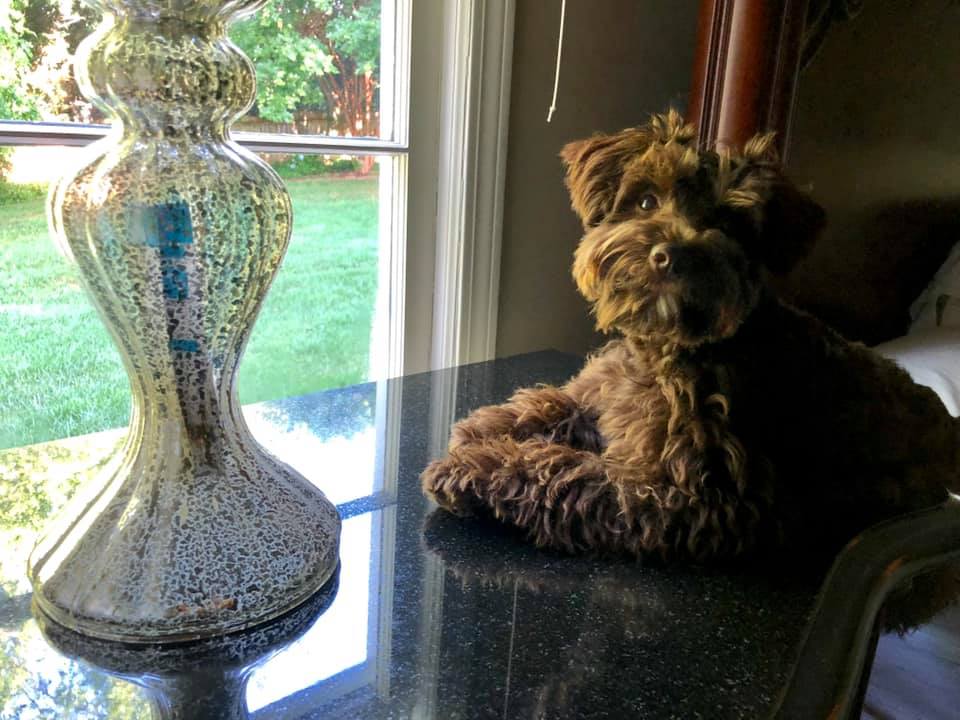 Best gift in the world! We have 2 girls six months apart…Get one while you can! I love mine Y'all … Schnauzers of Stonebrooke breed the sweetest softest mini-schnauzers! You will only know after adopting what a special pet they truly are! Matt
Merry Christmas from Macy (Maple)!
Lindsay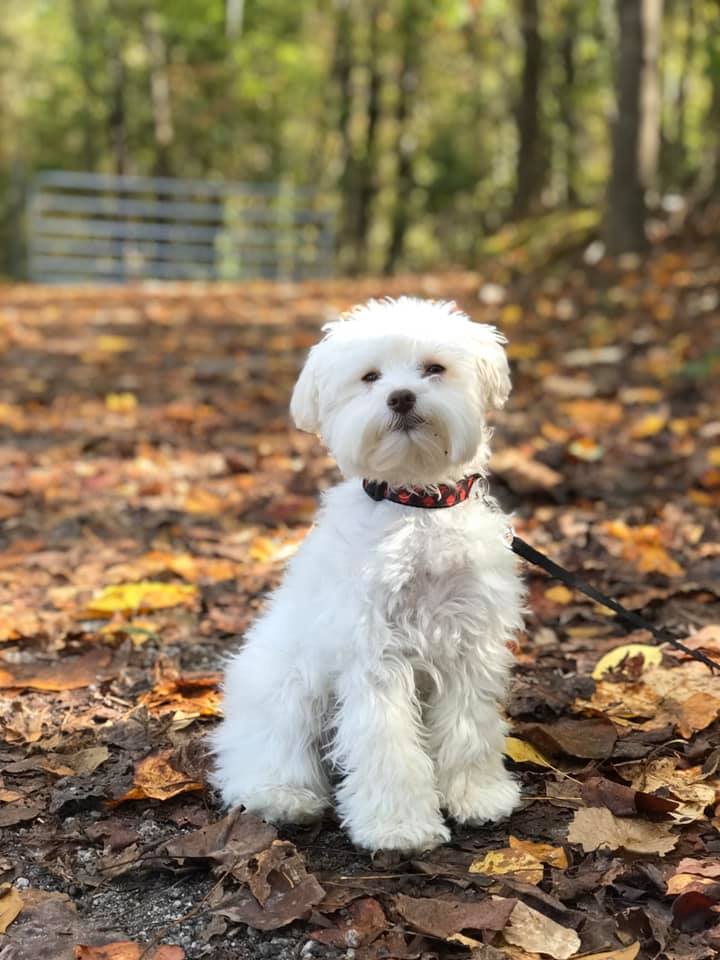 Have a Happy New Year! From Gunner aka Ace. Almost a year old now! He has brought us so much joy and he is just a little spoiled. (Not much though. He is such a good boy)
Jan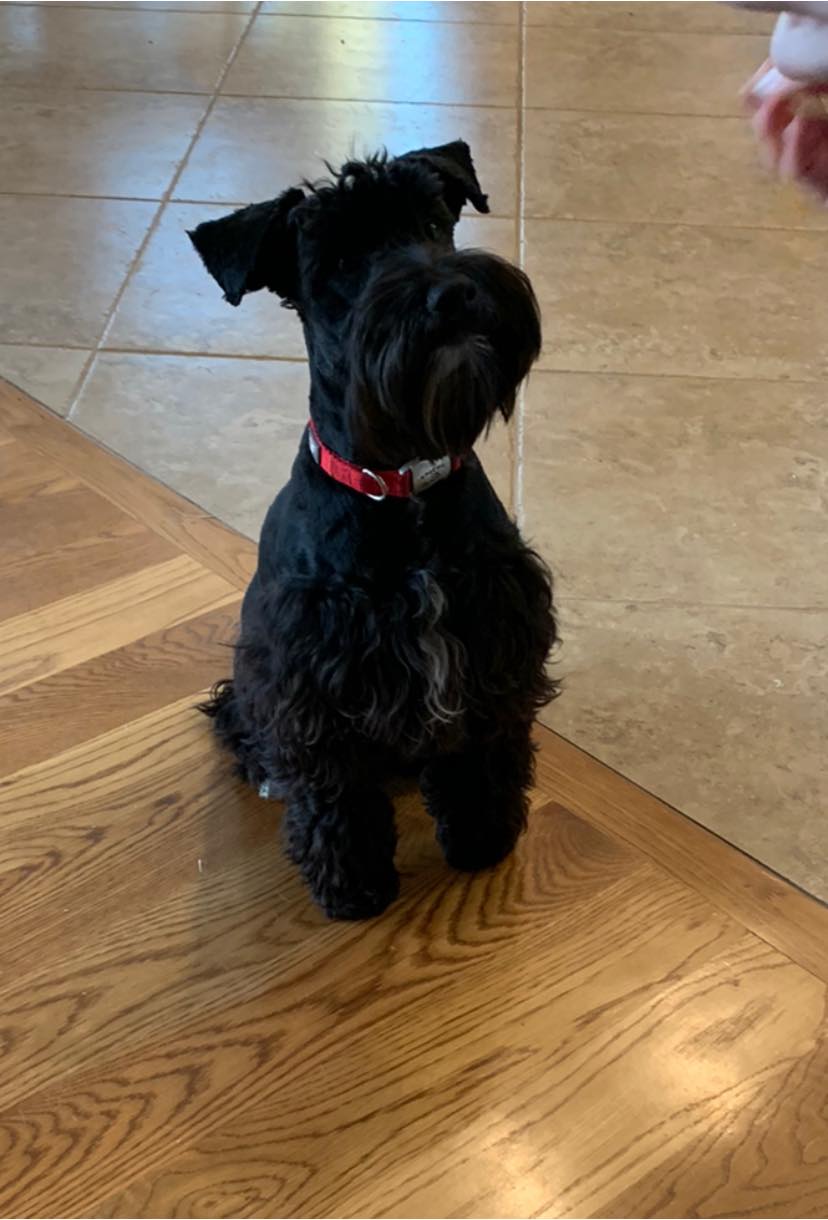 Luna! Formerly known as Everly. She's soon to turn 1 year old!
Erica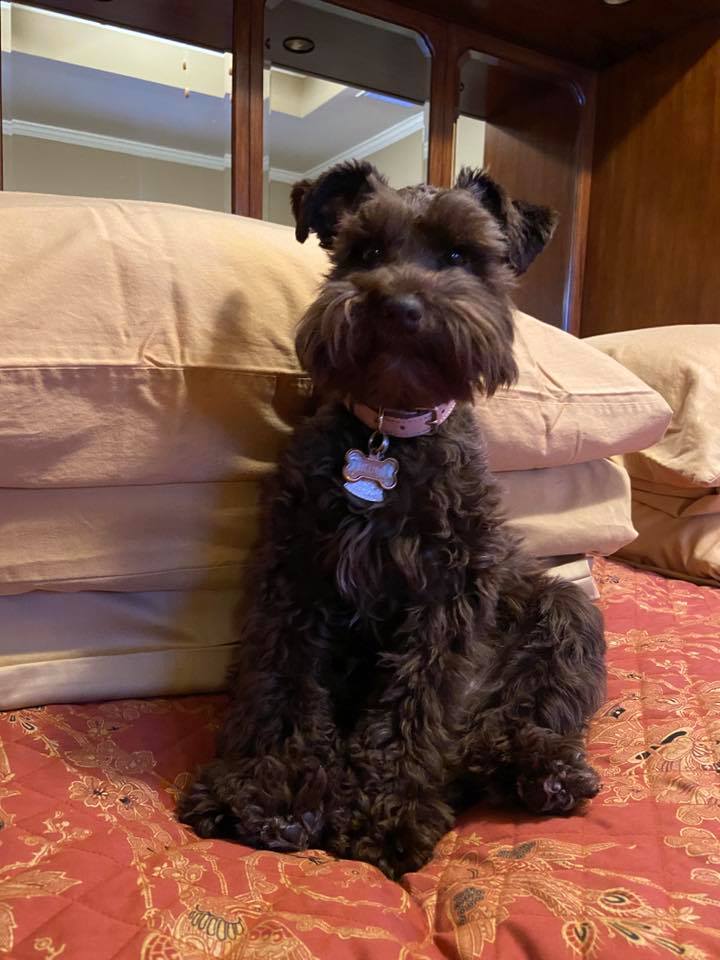 Hazel is such a sweet part of our family!
Jennifer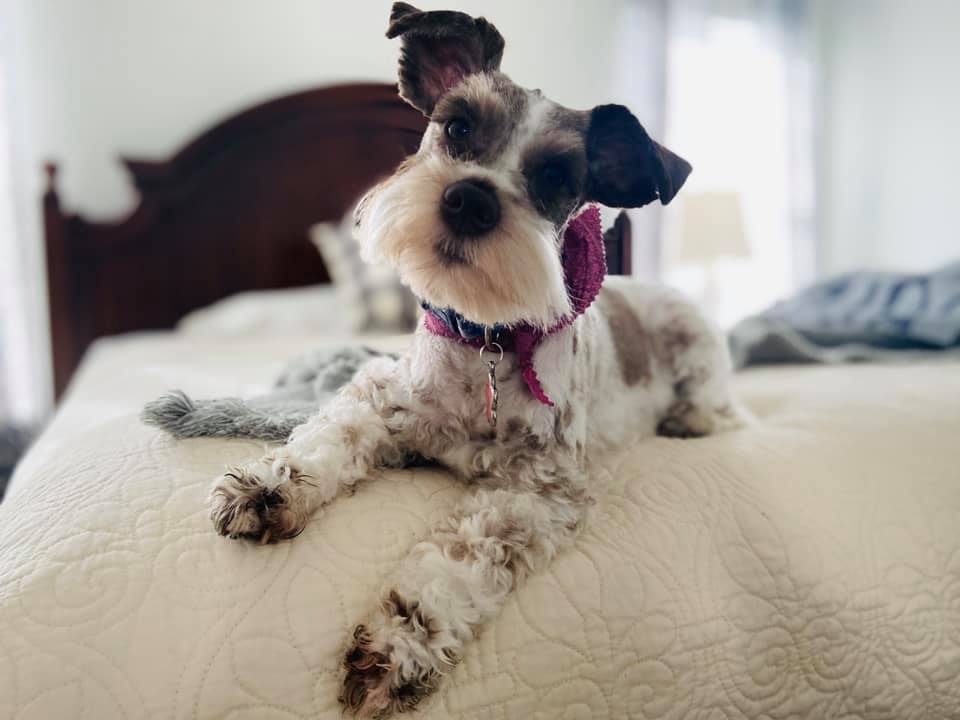 Sometimes you just have to slow down and enjoy the small simple things in life! Sweet Ayla.
Lori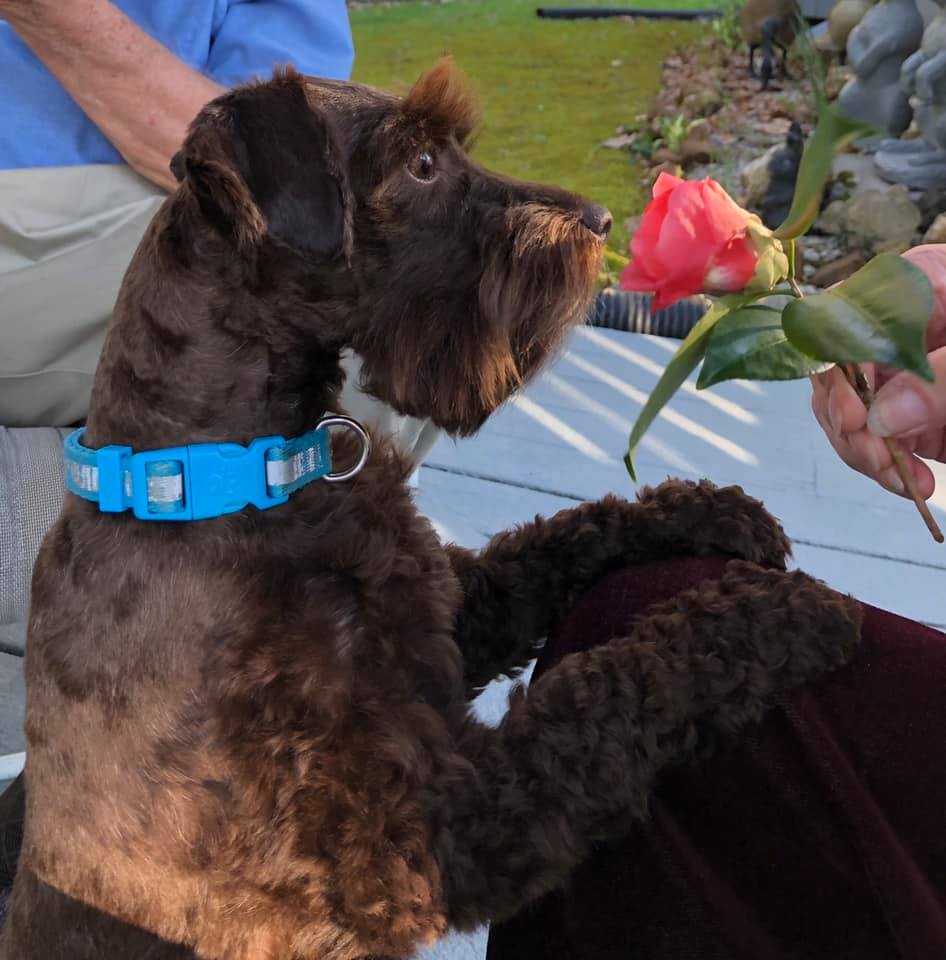 This little boy is THE BEST! We love him so much!!
Alisha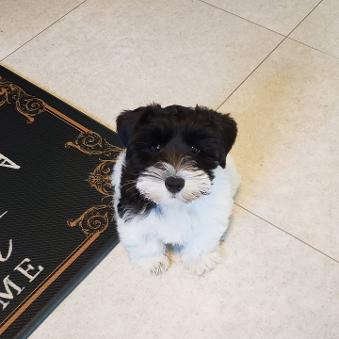 We couldn't be more in love with our little Gus! A perfect addition to our family!! Thank you Schnauzers of Stonebrooke. This fella is loved!
Dawn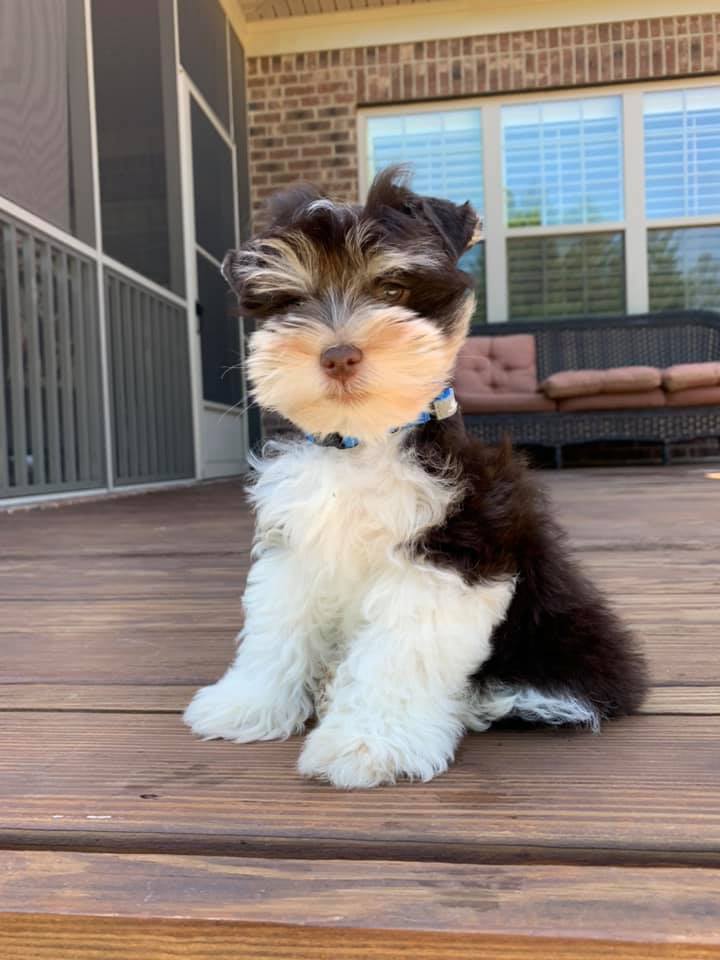 Harlow is "ONE"! This pup has brought so much joy to our family. She loves bubbles, playing ball, belly rubs and talking back! She's sassy, smart, stubborn (at times) and so sweet! We love her so! Happy 1st birthday to our Harlow!
Crystal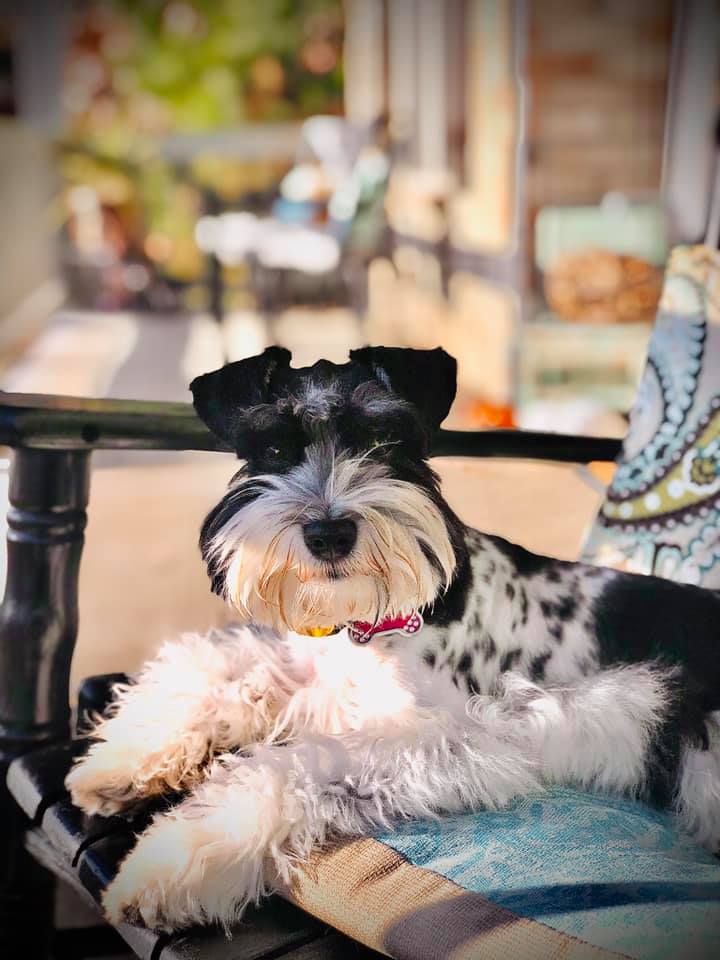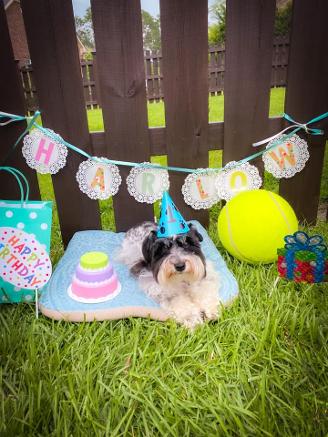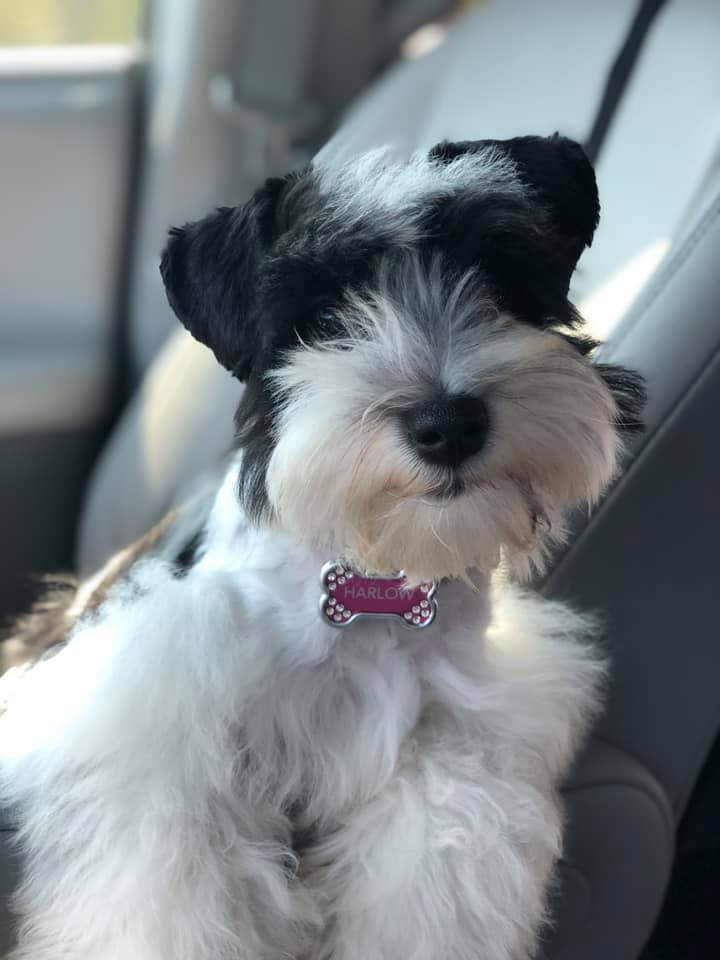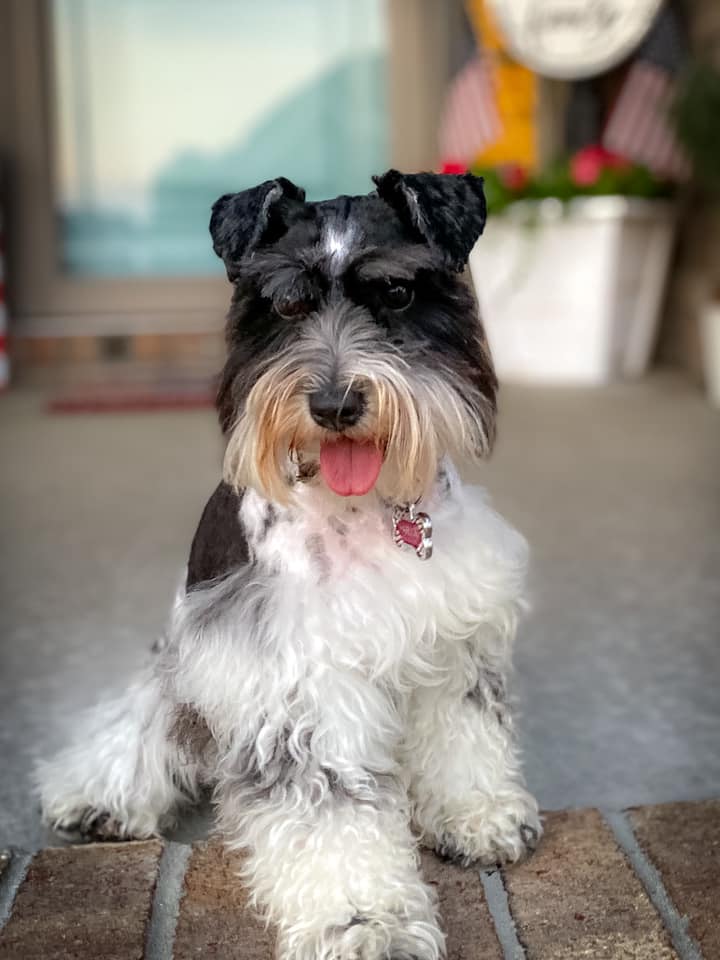 Sweet boy Louis (Bennett) we love him so much!!!
Lynda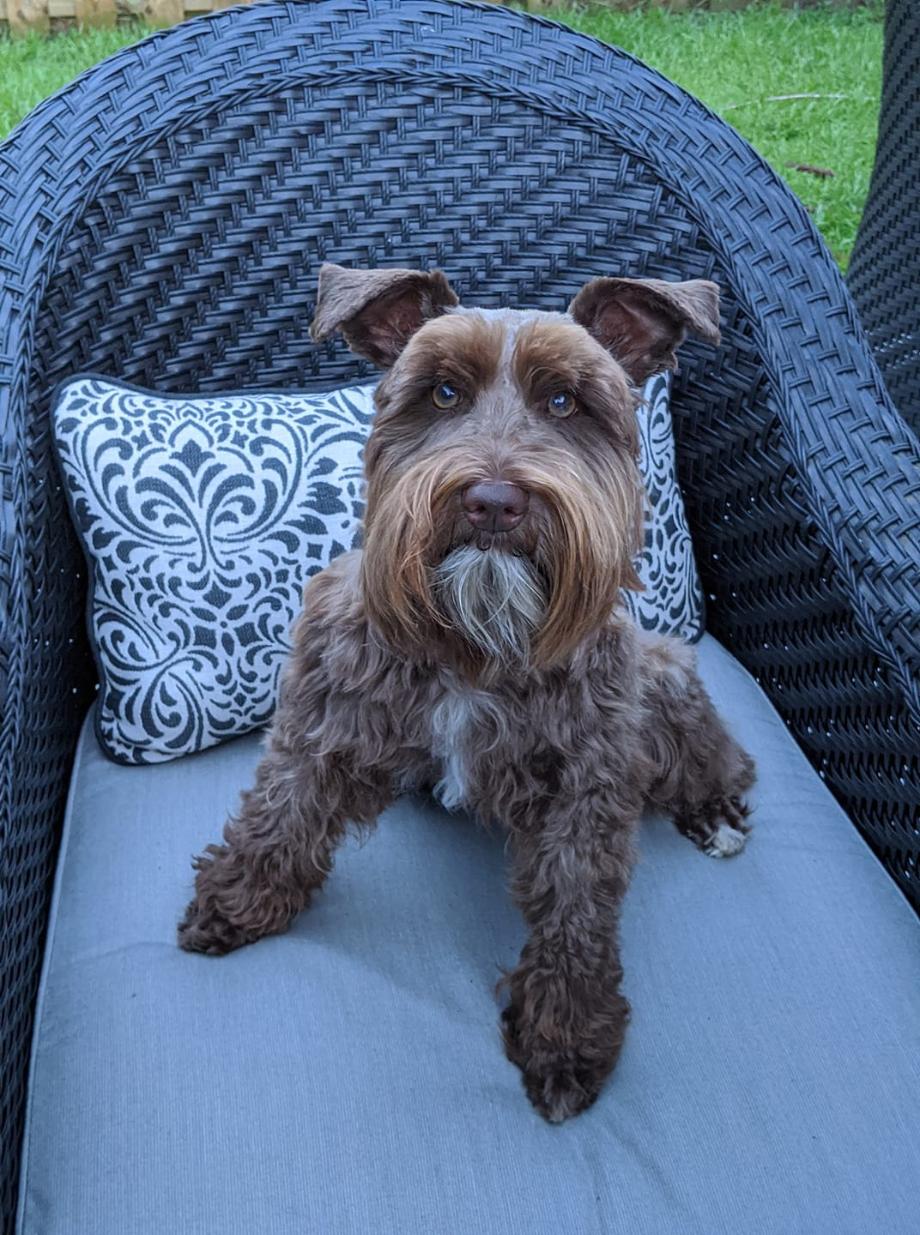 Happy 1st Birthday Bailey! Don't know what I would do without my little Bailey. She is such an amazing little girl. I love her so much!
Craig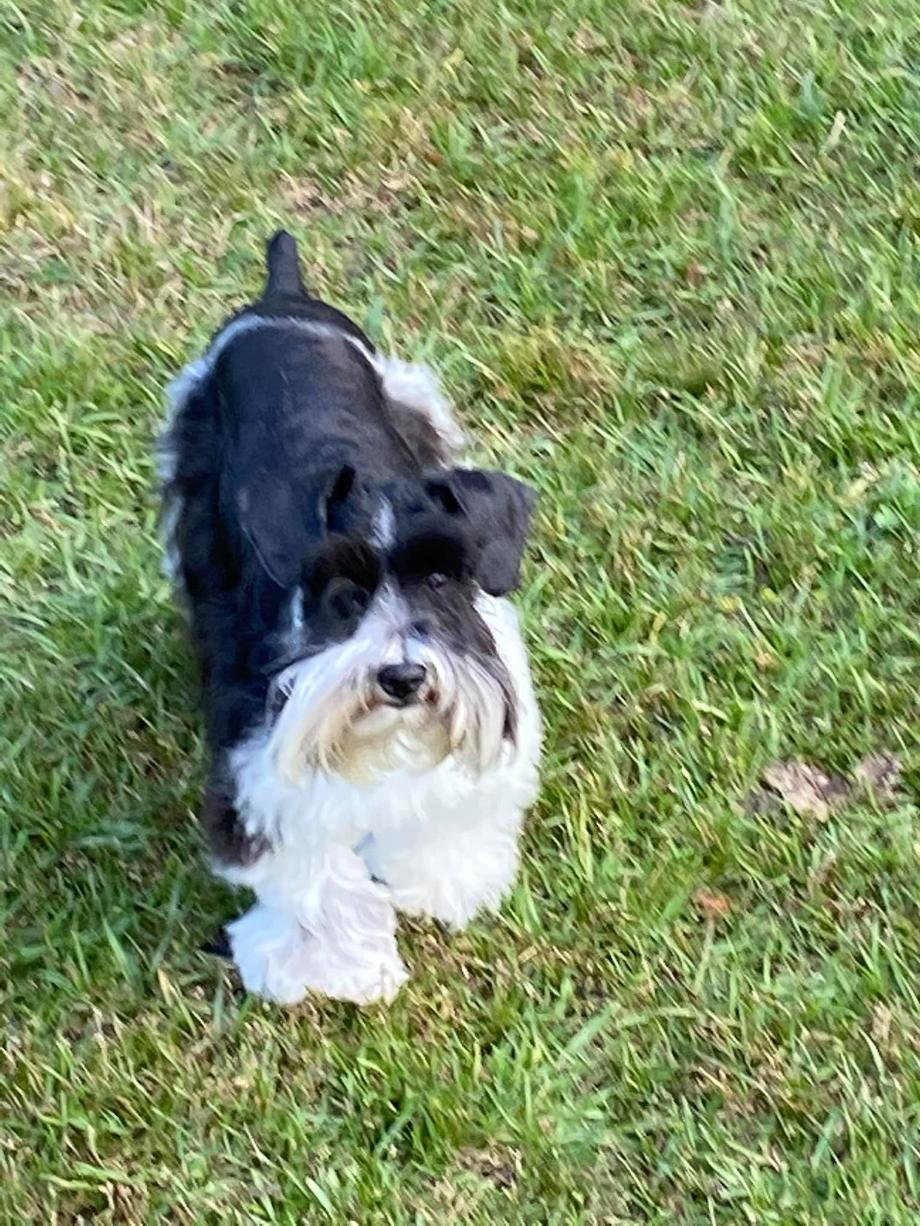 This is Zeus (was Houston). He is now 18 weeks old and the sweetest, most adorable puppy ever!! He's friendly, always happy, and loves to play. We are so in love with him. Thank you Stonebrooke!
Loula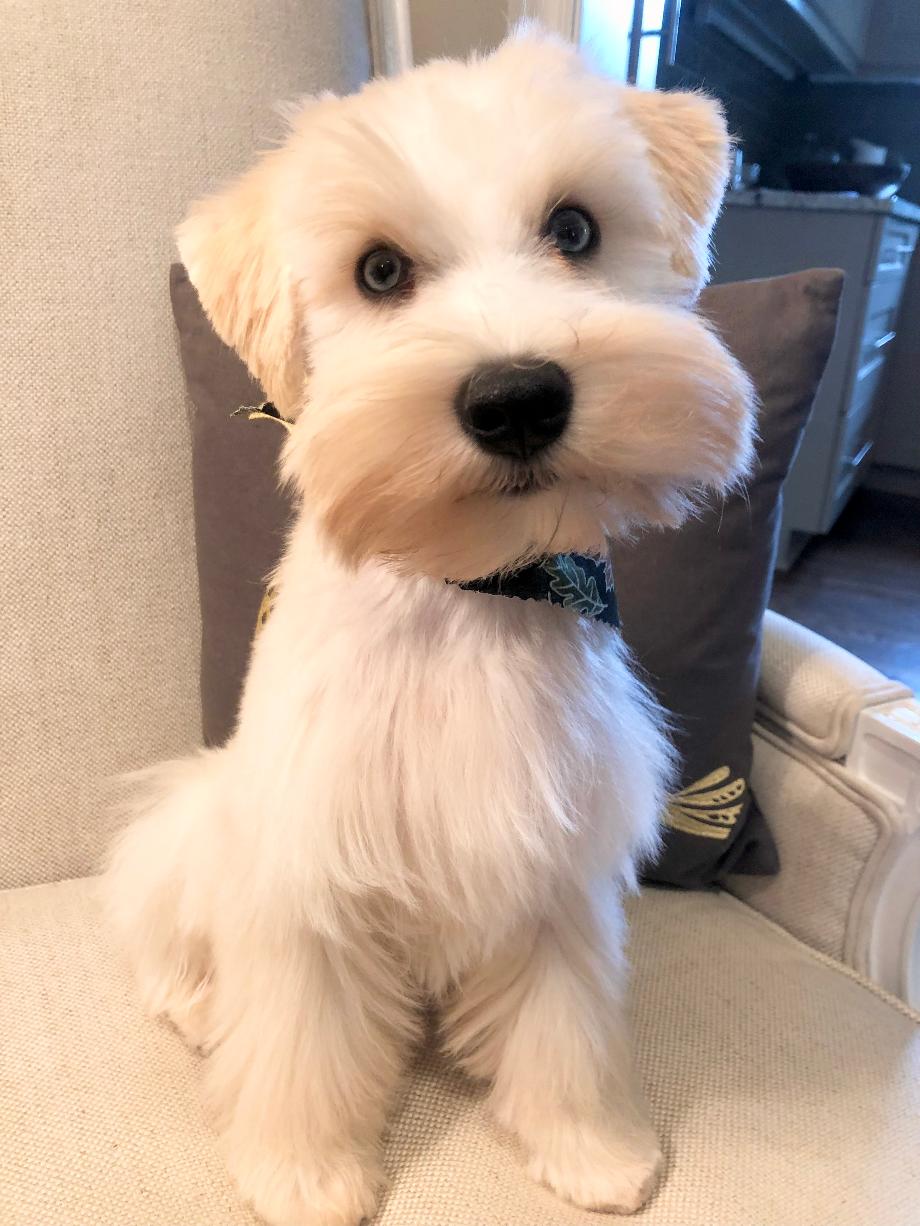 Daisy (Nora- from Juniper and Beaumont's litter), has been loving all this snow in TN. She is the funniest little thing and we love her so much!
Stephanie
Gentry celebrated his 1st Birthday today with his immediate family and friends... he is the absolute best boy and so loved!!!
Mandy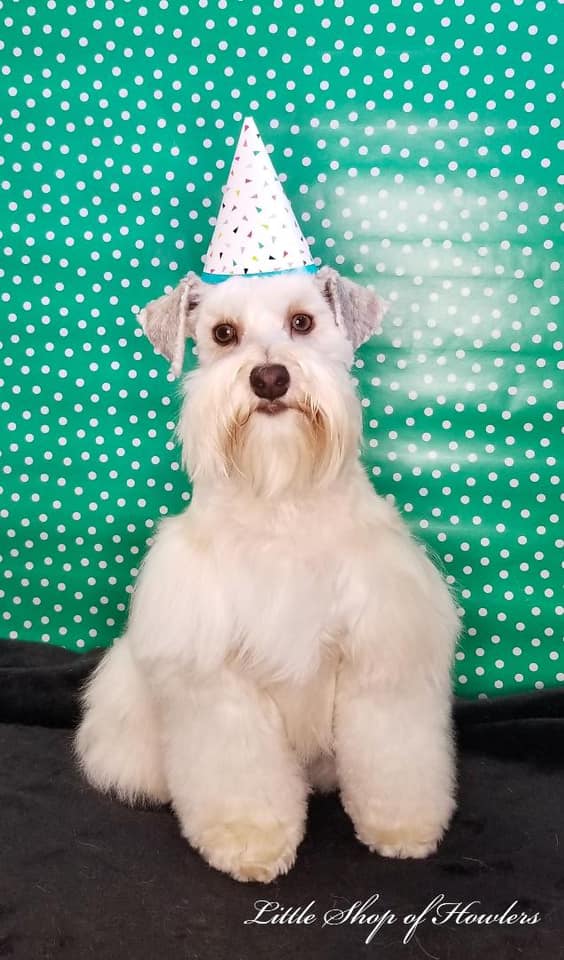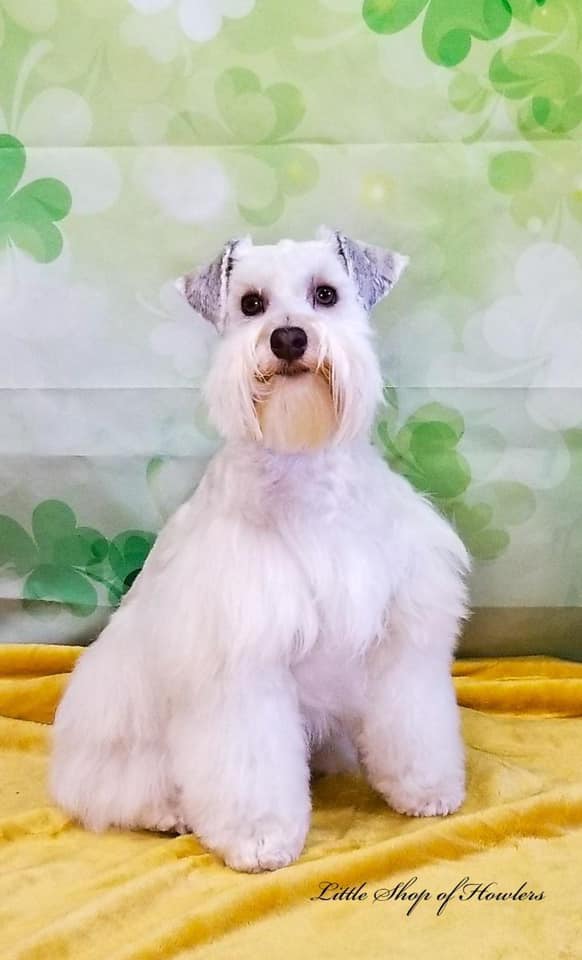 Ellie turned 2 years old in April. Her pawrents are Augustus and Juliet. She's still itty bitty at 6.5 lbs but her personality makes up for her tiny size. She is well loved and we are well loved by her.
Tammy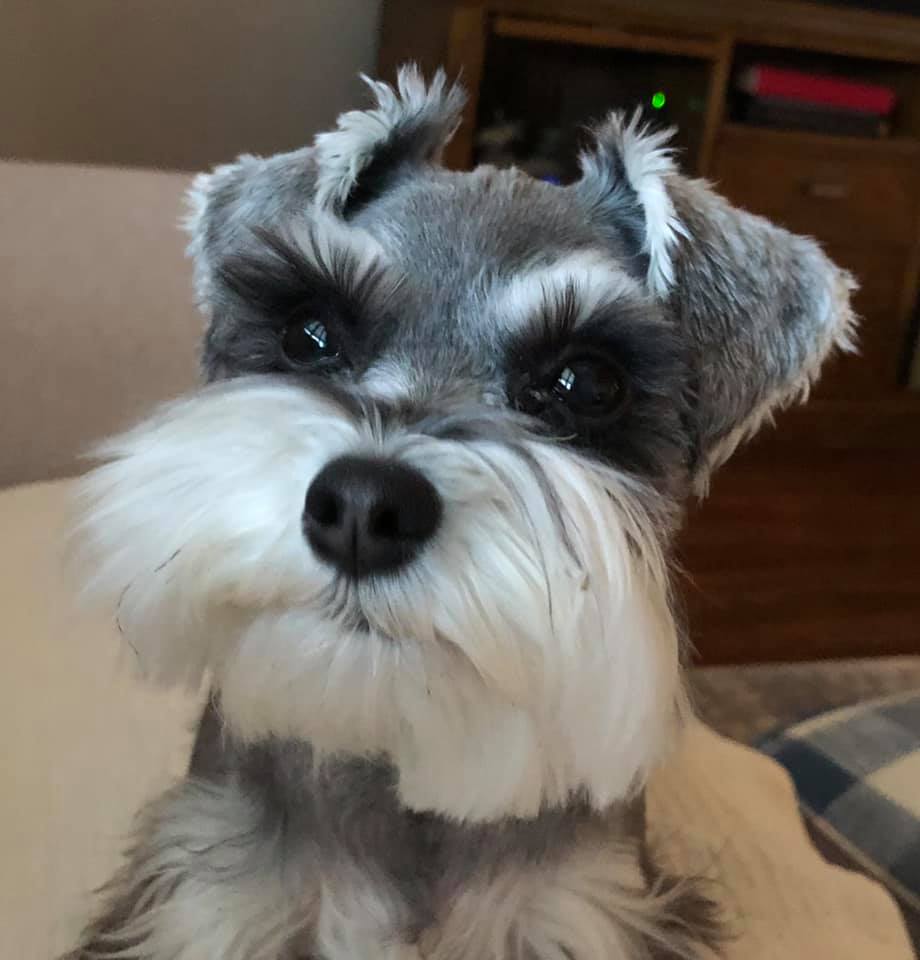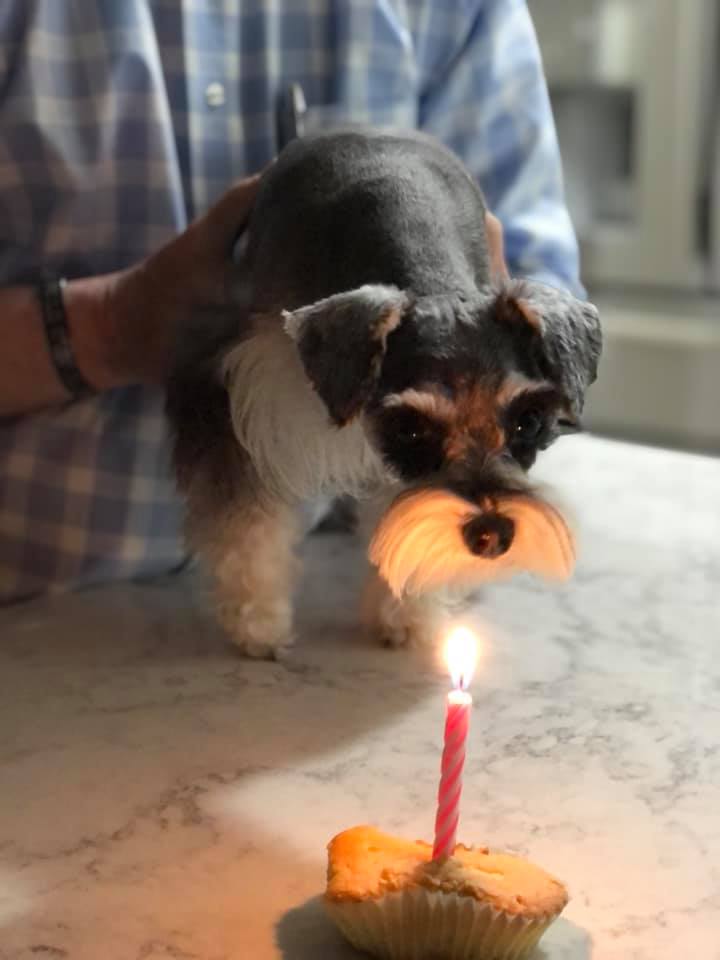 This past Tuesday, 7/13, was our sweet Belle's 1st birthday!! She is full of spunk, loves her family, and is certainly the boss of her older brother Gentry! She weighs around 8-8.5lbs, has super curly hair, has developed white patches of fur on her back, and is a petite little thing… she has added so much joy to our family and we cherish our little Belle Button!!
Mandy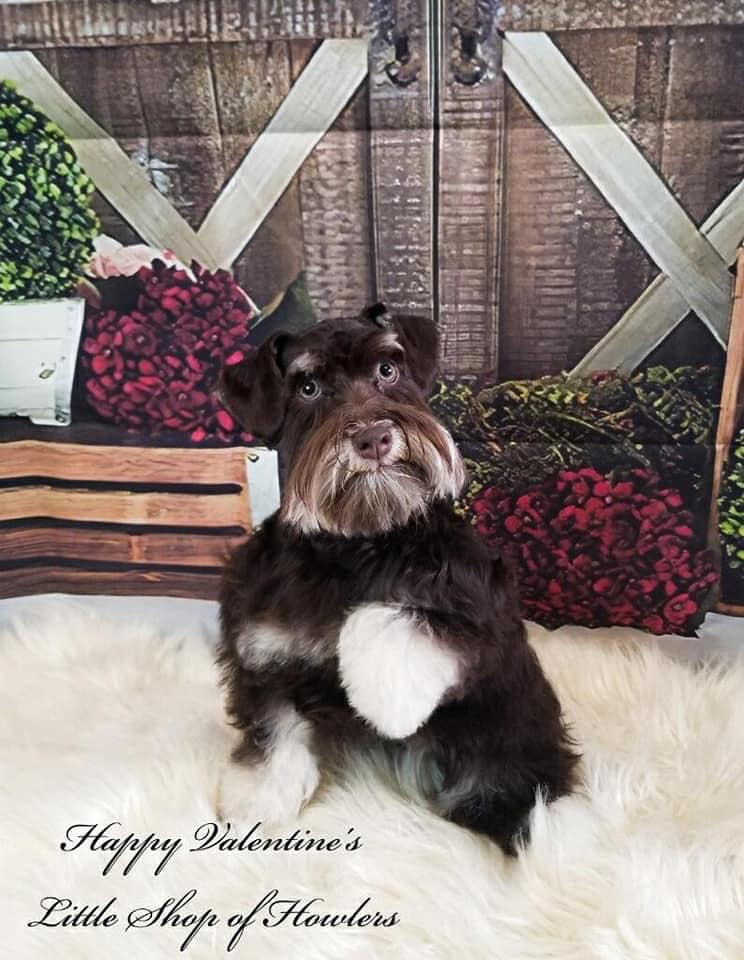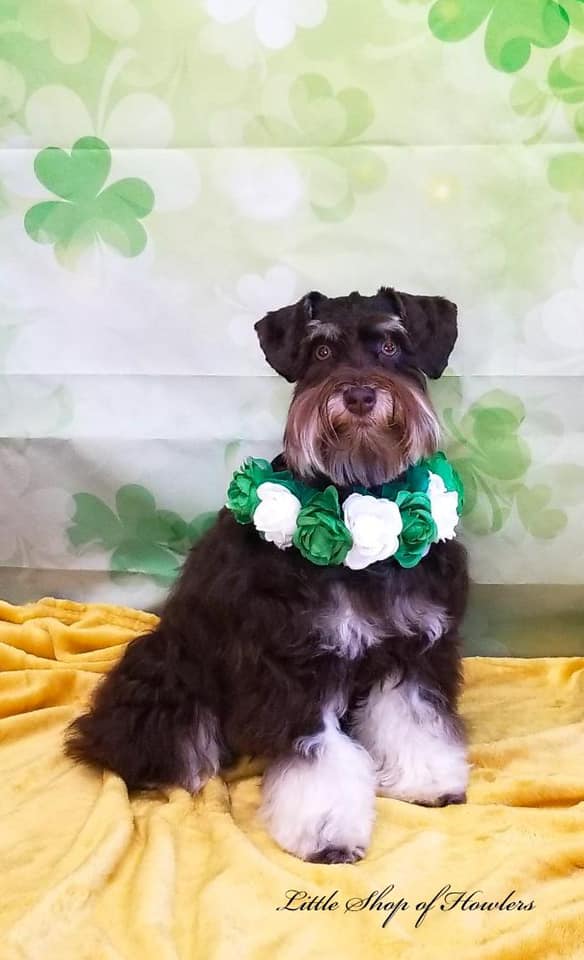 My Rooster <3. She is 12 weeks old.
~Chloe~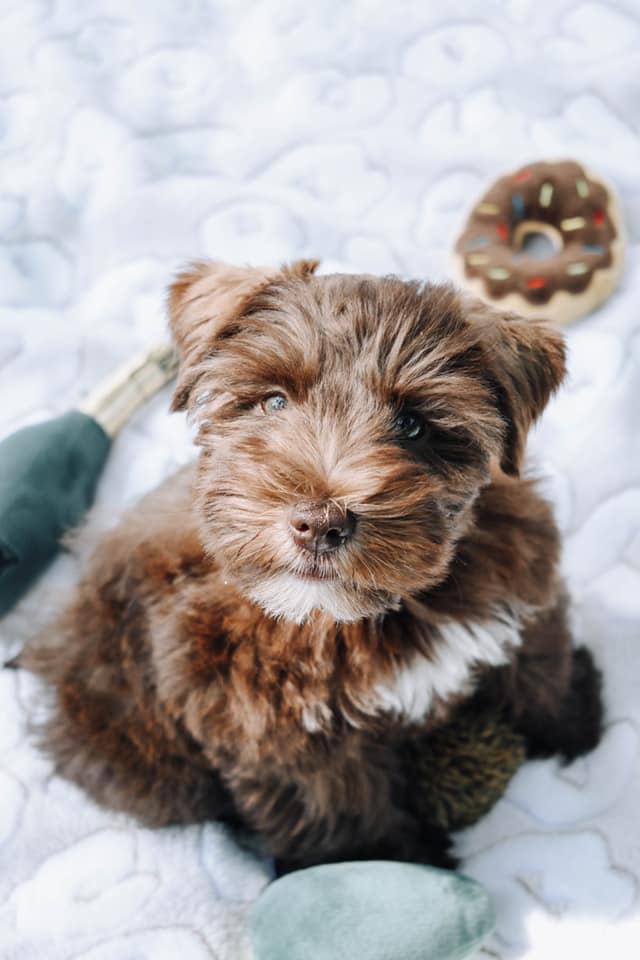 Hi Meredith!
We wanted to show you Hazel (Mila) and Finn (Beckett) with their new haircuts! They are almost 12 weeks old! We love them so much!!
Christine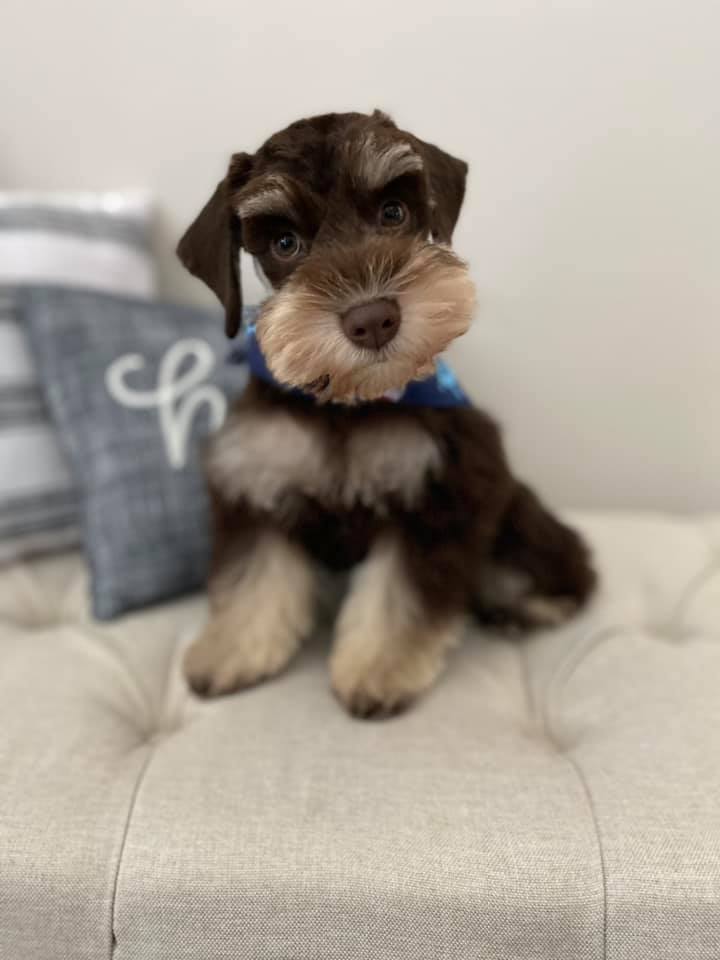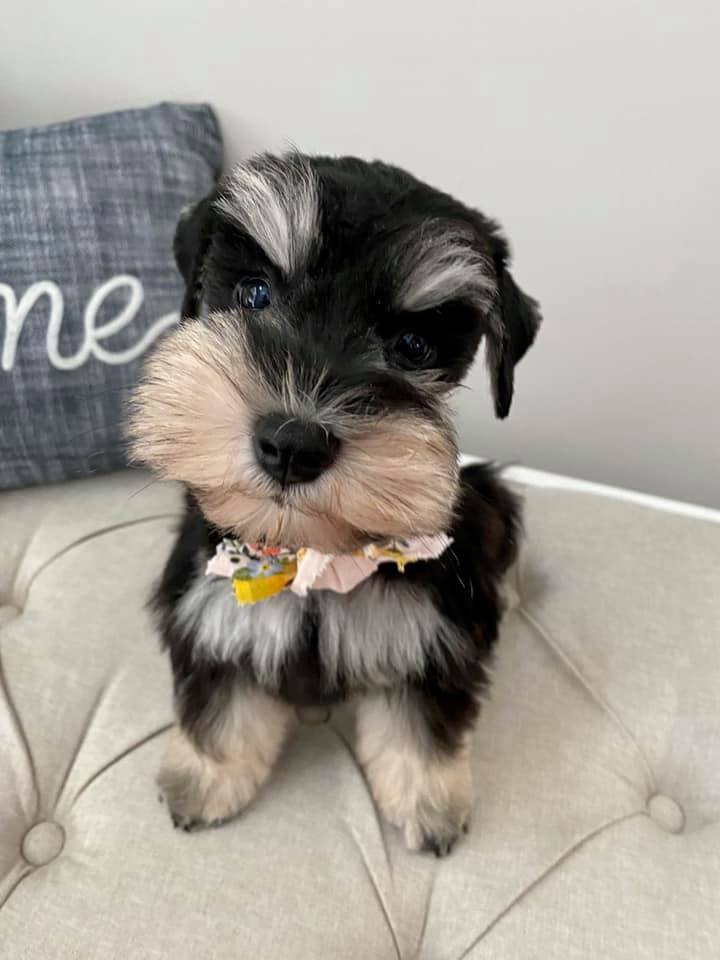 Meredith, Tucker is precious!!! Isn't he Adorable! We've had him 4 days now and he's so smart. He loves our 3 other Schnauzers of Stonebrooke babies. We've got the perfect Family. Thank you so much.
Karen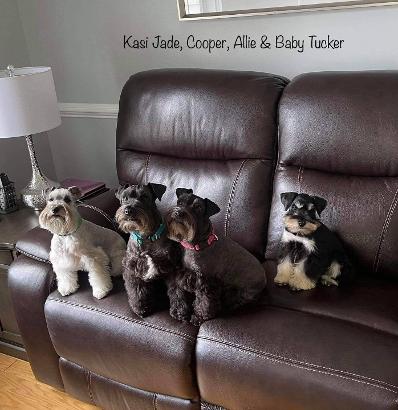 "Thought you might enjoy seeing Sarah as she will be 1 year old next month. She is loved more than words could ever express."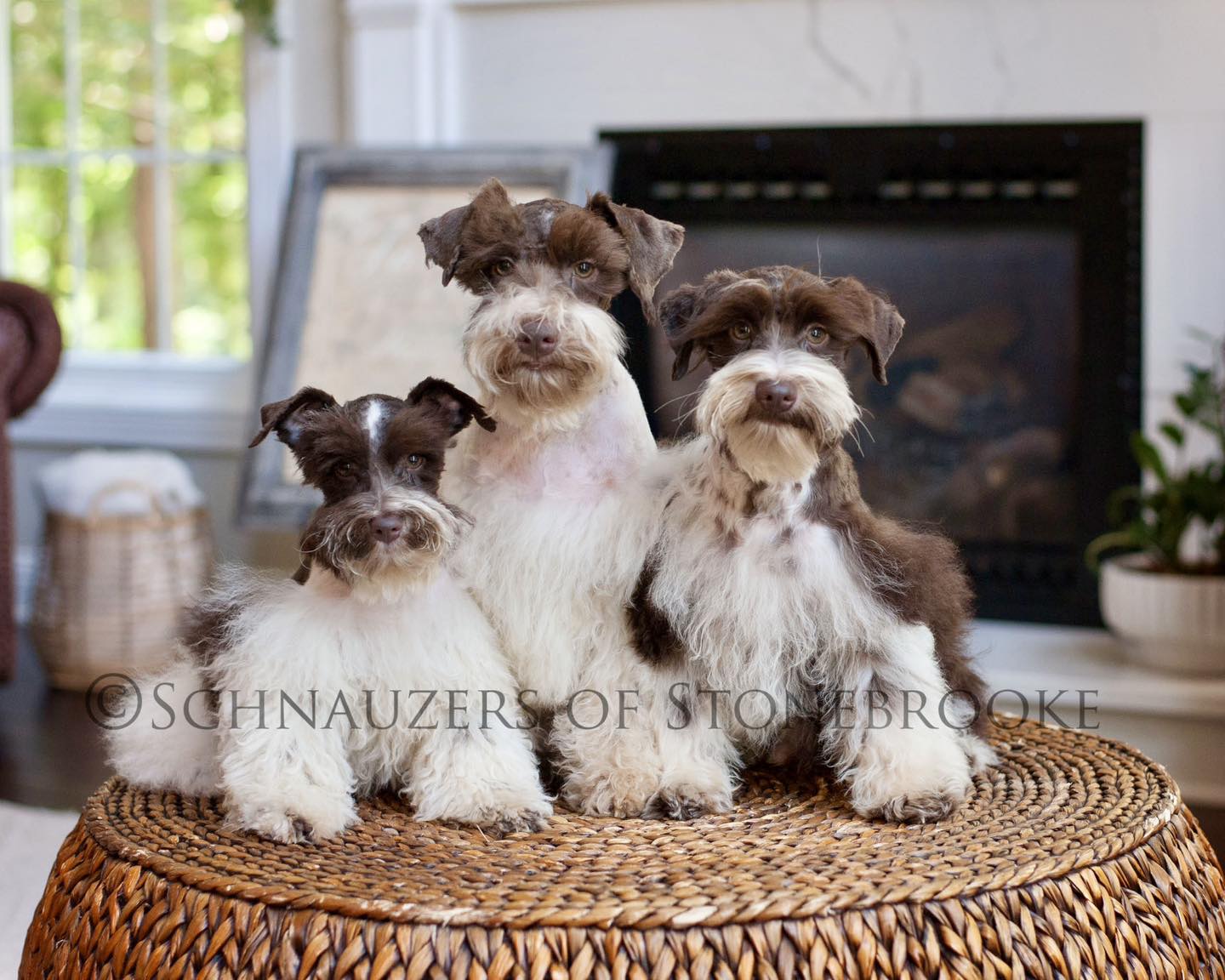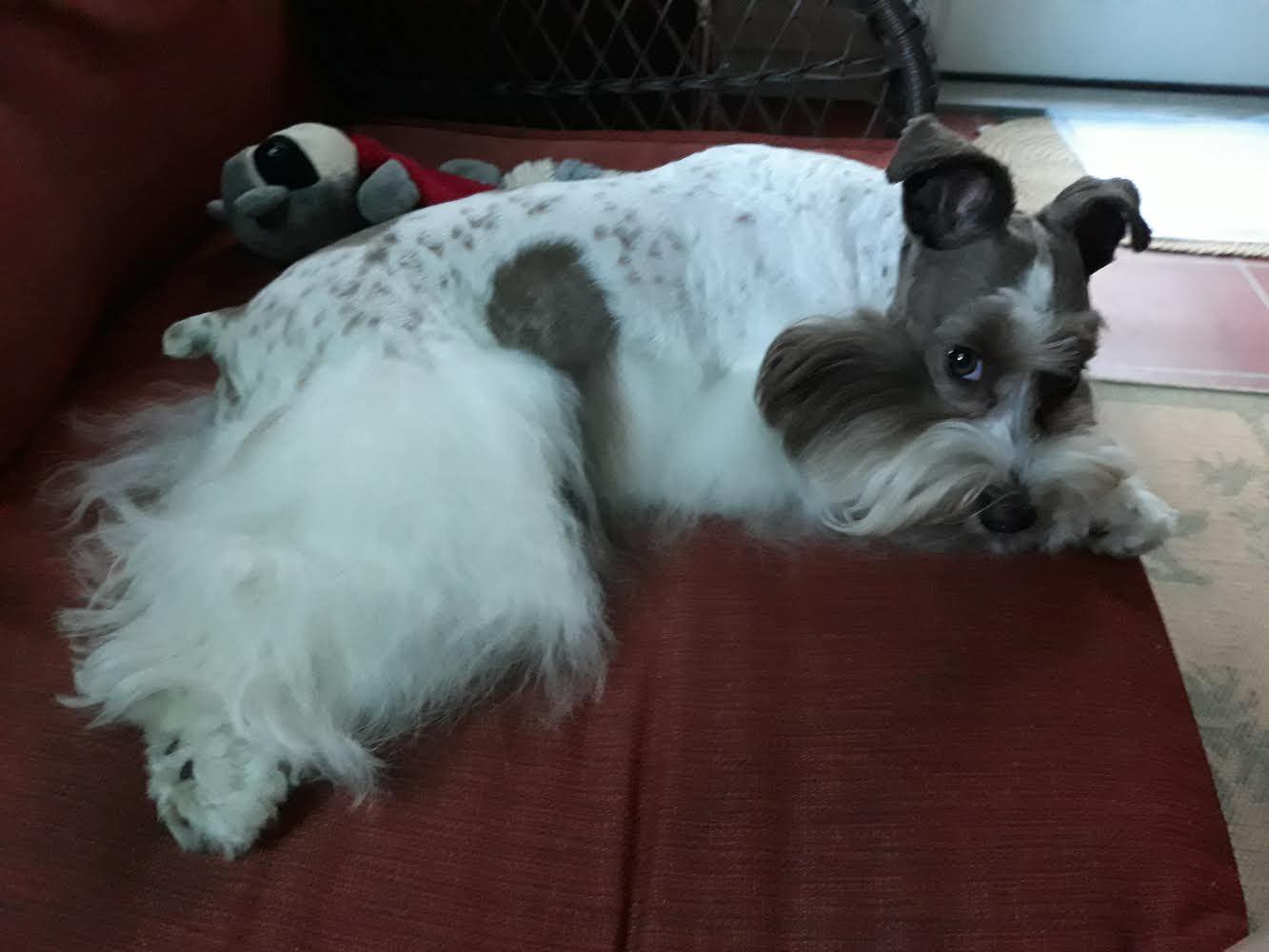 We adopted Duncan(Simon) from you last year. He is an absolute joy and such a handsome sweet boy!!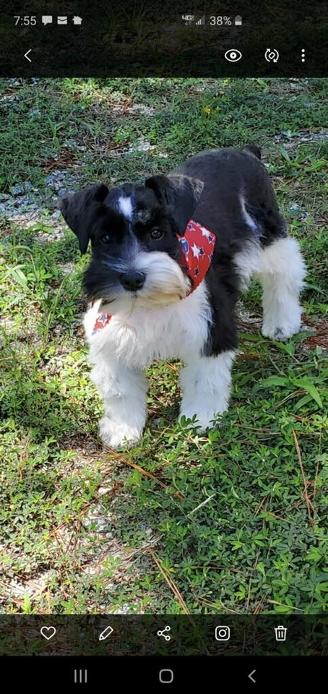 Wishing you a Merry Christmas! Lola (Electra) 4 years and Angus (Mikey) 1 year
Phyllis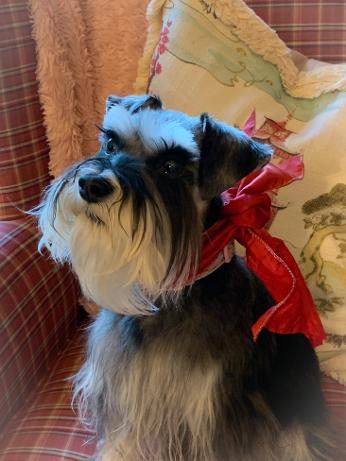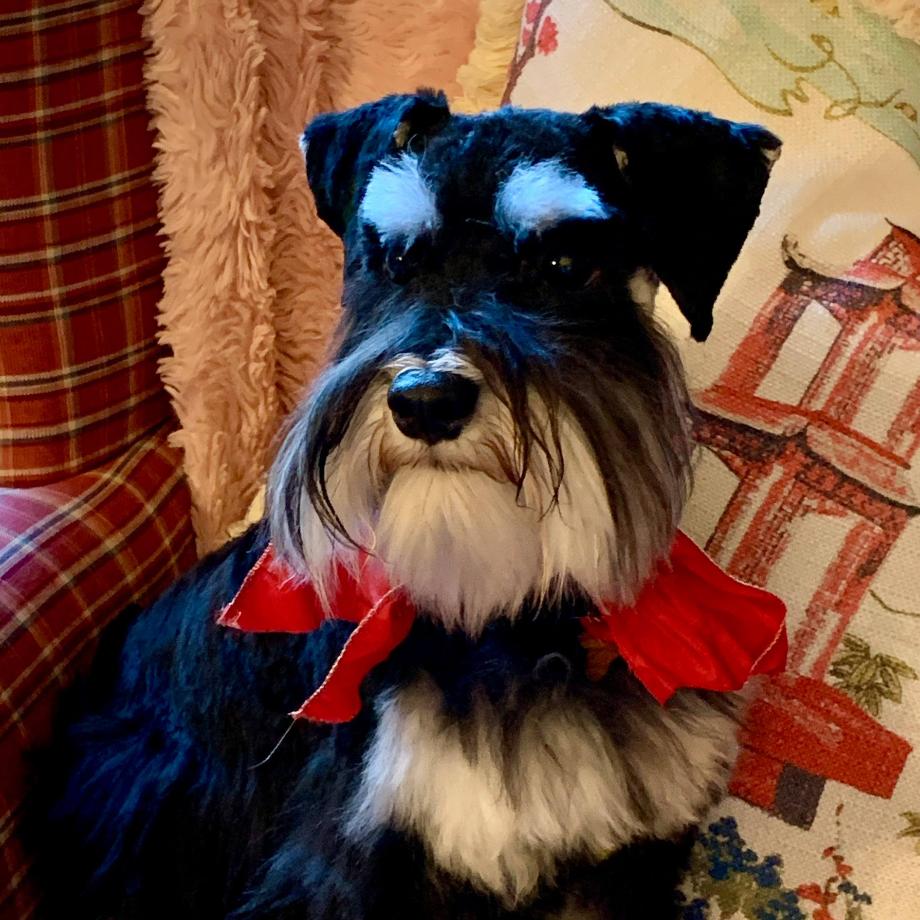 My husband and I adopted one of your Stonebrooke puppies a year ago last fall. His name was Bertram (we changed it to Walter) and his parents are Theodore and Jocelyn. He was born on 9/21/19. I have been meaning to reach out to you for so long to let you know how much we are in love with our Walter!
Walter has the best personality, not to mention is so HANDSOME! He has brought such joy to our home down here in Bluffton, SC. The first night we brought him home you had warned that he may cry because he was not with his sister and he did not make a single peep! Such a good boy. He loves his daily walks, people and especially our neighbor's dog, Bailey. He loves baths and water too. Walter has become a lap dog and really enjoys snuggling on our laps while we watch tv or read. All in all, I can not tell you how much we love this little dog! I am forever grateful to you and so thankful that my husband found your website! Everyone loves our Walter and I am happy to pass along your info whenever possible. Keep up the great work. I have included a few of my favorite pics of Walter from the past year for you to enjoy.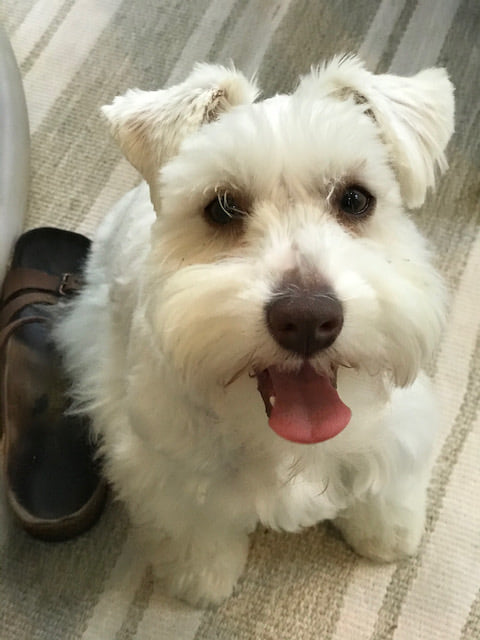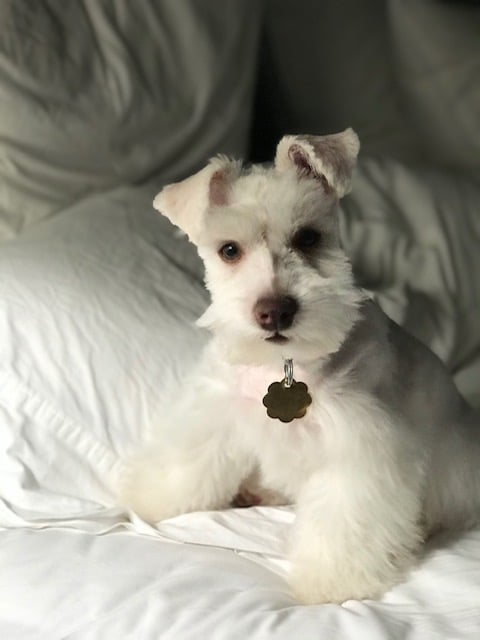 Gentry and Belle Webb had a great day at the beauty shop/spa today after church! Gentry is now 8 months old-weighing almost 10lbs, and Belle will be 4 months old Friday the 13th and weighs about 4.5lbs!! Gentry certainly isn't a big fella but Belle makes him look like the big man of the house
These two were the perfect match and they love each other so much. Perfect playmates and the perfect contrast. Belle (she is full of personality just like you guys told me!) never stops until she wants cuddle time and Gentry is the most snuggly fella around... we are so grateful for these sweet babies! Thank you guys for our precious pups!!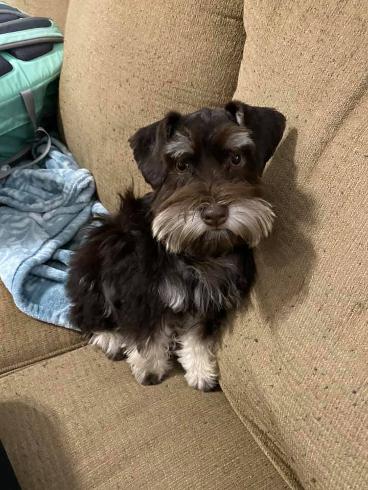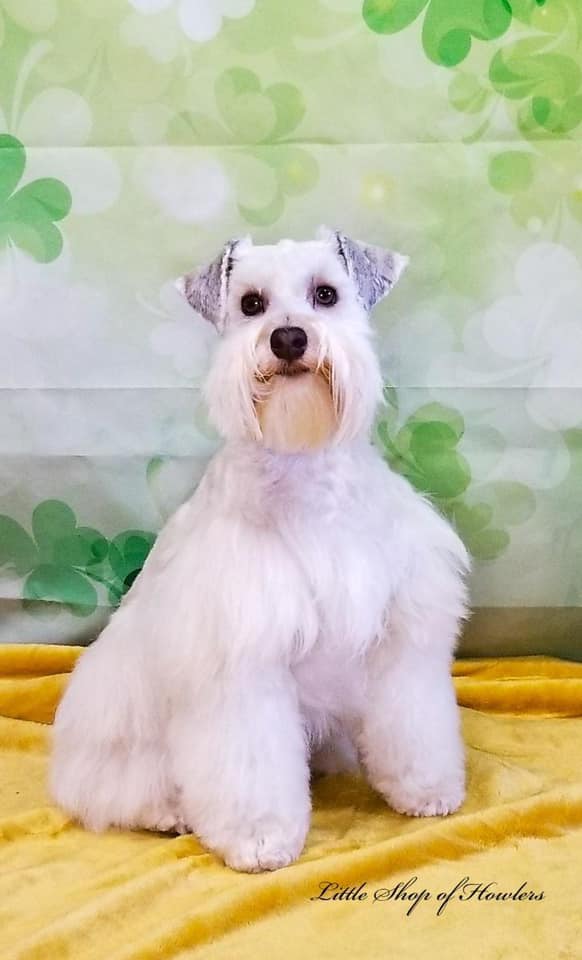 "Hi Meredith. Just wanted to send you a picture of Winston (Archer). He's 5 months old and getting bigger and stronger every day! He's such a good boy and we love him very much!"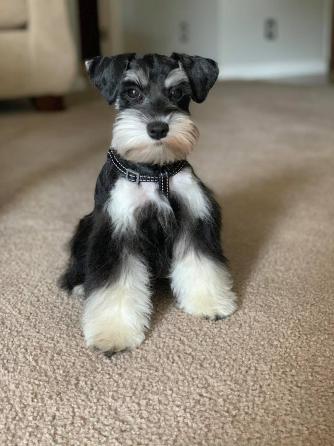 Ziggy (Formally Cole) will turn 1 year old tomorrow May 20th. He has brought us so much joy. Spoiled too. Haha Thanks again.
Wendy & Lance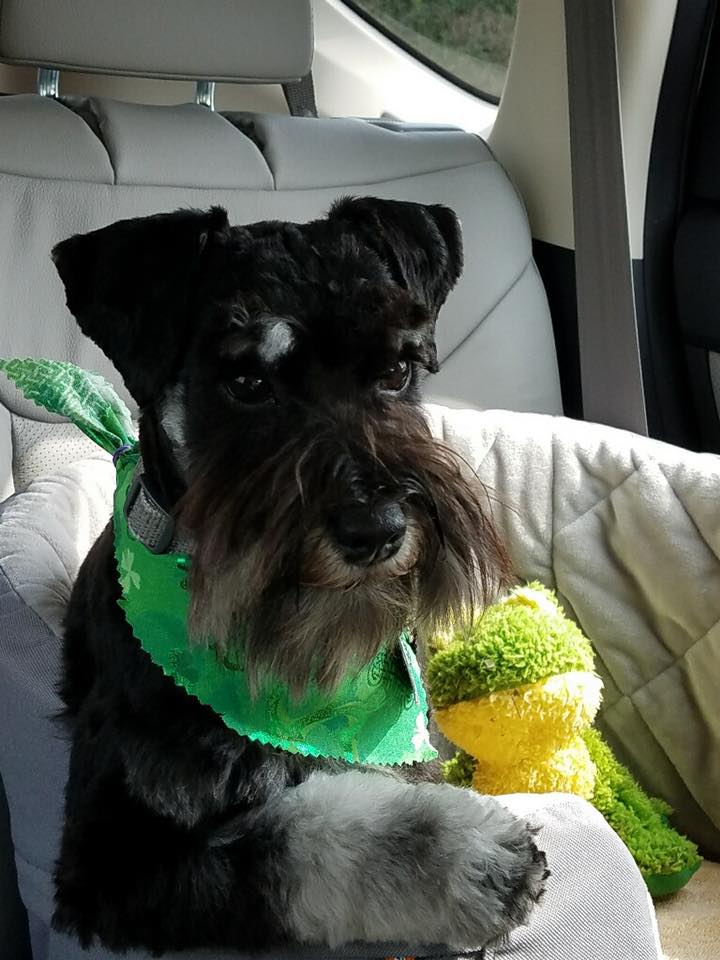 Oh how we love these two boys!
Gus & Leo (8 months)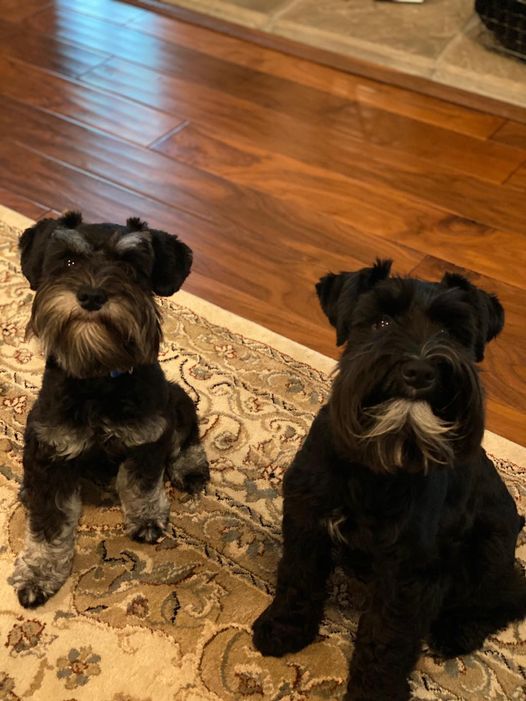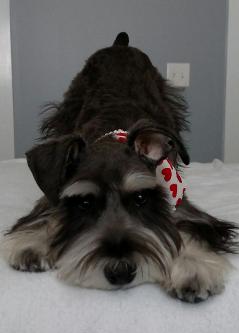 Lola is such a striking puppy at 10 months. She loves all the attention. A very sweet puppy!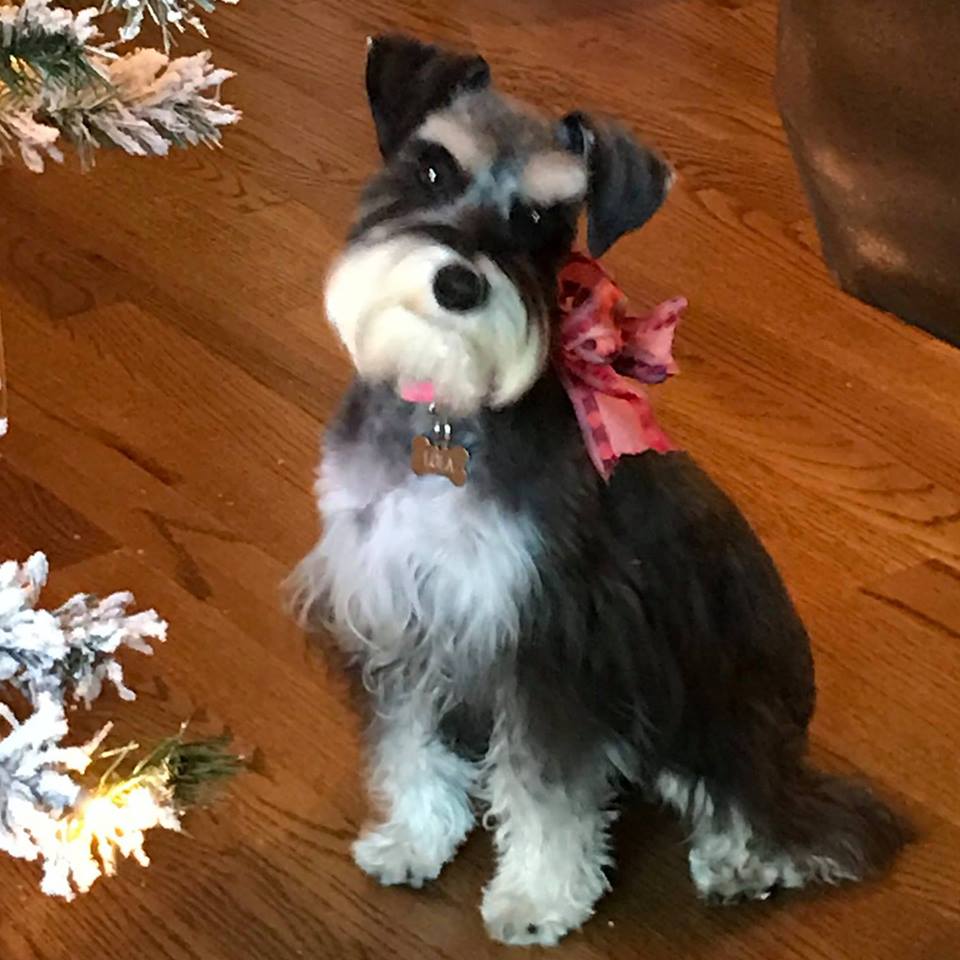 Lola is 2 years old now and keeping us busy and laughing. She's such a good dog. Thank you again!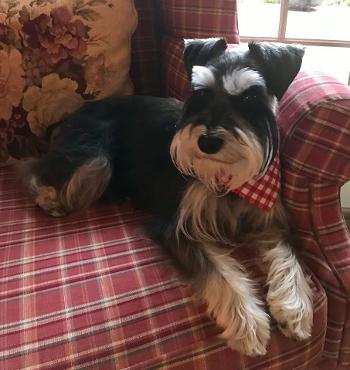 We purchased our sweet Henry from Stonebrooke in May. Meredith was exceptional to work with. We are awaiting our Lucy's adoption day now. She will become part of our family in July. We can't think of a better place if you are looking to expand your family with a loving schnauzer.
Loretta
Tobias relaxing with his favorite toy that came home with him on April 2. It rarely leaves his sight! He has grown from a puppy into an amazing companion. What a great personality!
Kim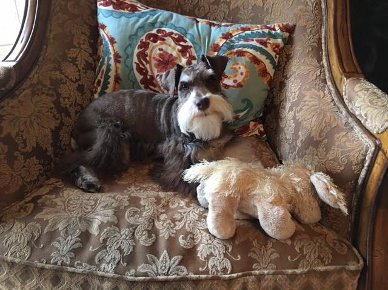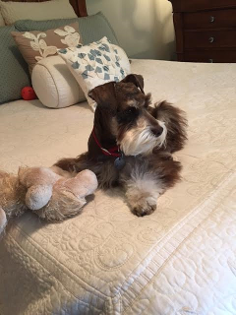 Meredith, we took our precious Tobias on a 23 day family road trip through eleven states. We were in Minnesota, Wisconsin, and Michigan to name a few. He had a ball and met many new friends. What a complete joy he is to our family. Since we brought him home on April 2, 2016, our lives have been enriched.
We love Tobias beyond measure!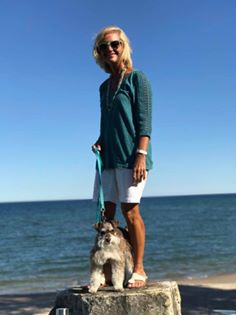 You will not find a more caring or honest breeder. It was so obvious how loved Charli was the moment I got there. She has been such an angel. I hope Meredith is still breeding schnauzers when I get another one. I had my previous baby for almost 18 years before she passed. Finding a breeder where I felt comfortable was the hardest part of the process. Somehow I found complete solace just looking at the web page and speaking over the phone. Charli is a beautiful, spunky, happy little girl. I love her so much and feel truly blessed to have found such an incredible breeder and loving family!
Melodie
Happy Birthday to this sweet boy! Gunner AKA Ace.
He has brought us so much joy and he is just a little spoiled. (Not much though. He is such a good boy)
Jan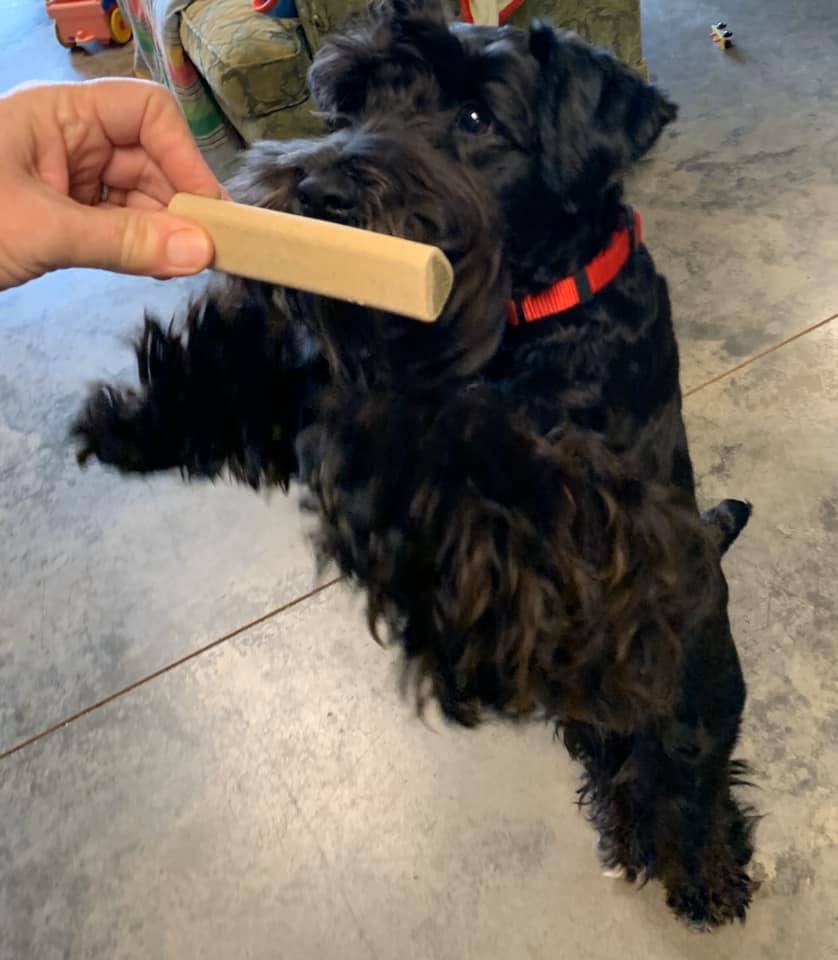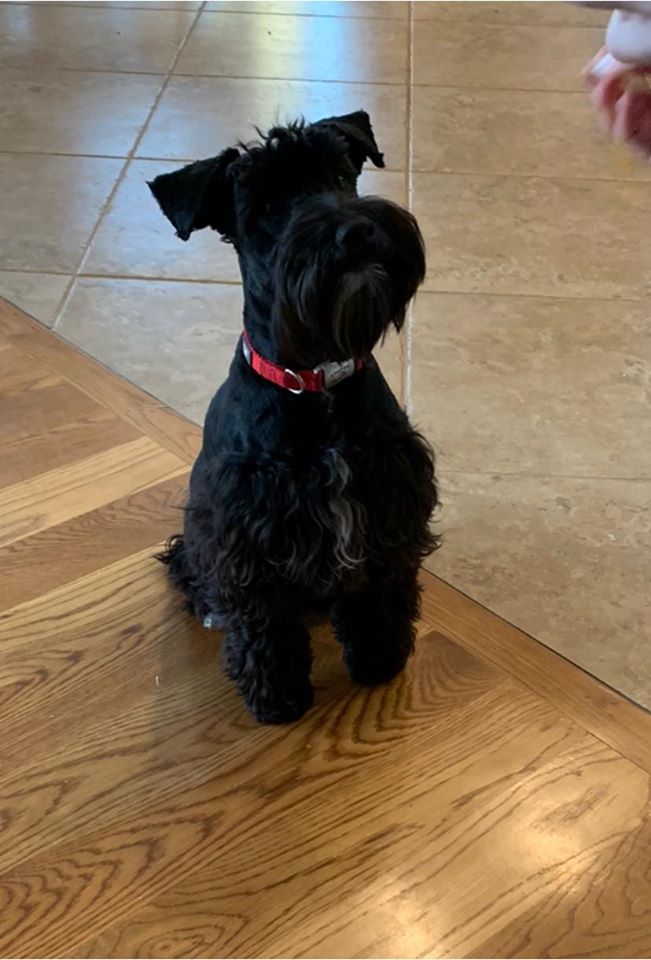 "We wanted to send you a Christmas pic of Ellie (Mia). She is almost 9 months old and weighs a little over 5 lbs. Her coat is gorgeous and like velvet. She has so much personality and spunk and she keeps us in stitches. Thank you for your incredible pups. Ellie has brought such joy to our home."

"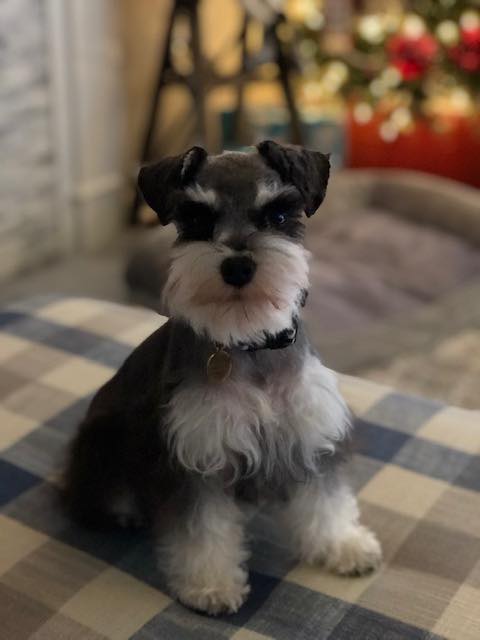 Rudy (aka Roselyn), wants to wish everyone a very Merry Christmas!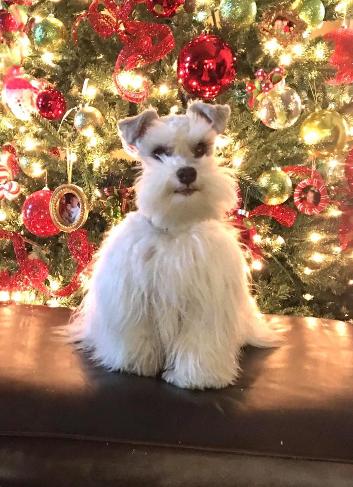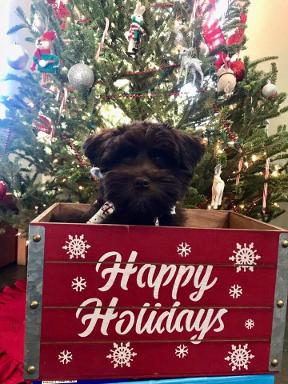 We wanted to give you an update on our little man Wrigley (previously Henry). We can't say enough how much we love him and what an amazing puppy he is. At 6 1/2 months old he just graduated top of his class from training and is so smart. He is full of energy during the day and a great snuggle buddy at night. He has brought so much joy to our house. I've attached a couple pictures. I know all moms say this but he is the cutest thing ever! He is 6.5 lbs and everyone gushes over him.
Tiffany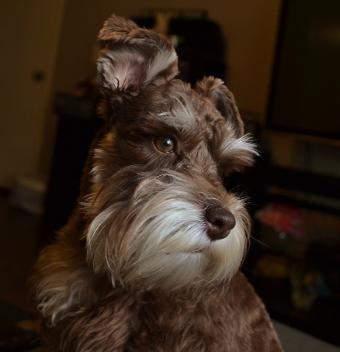 Norman after his spa day. <3
Donna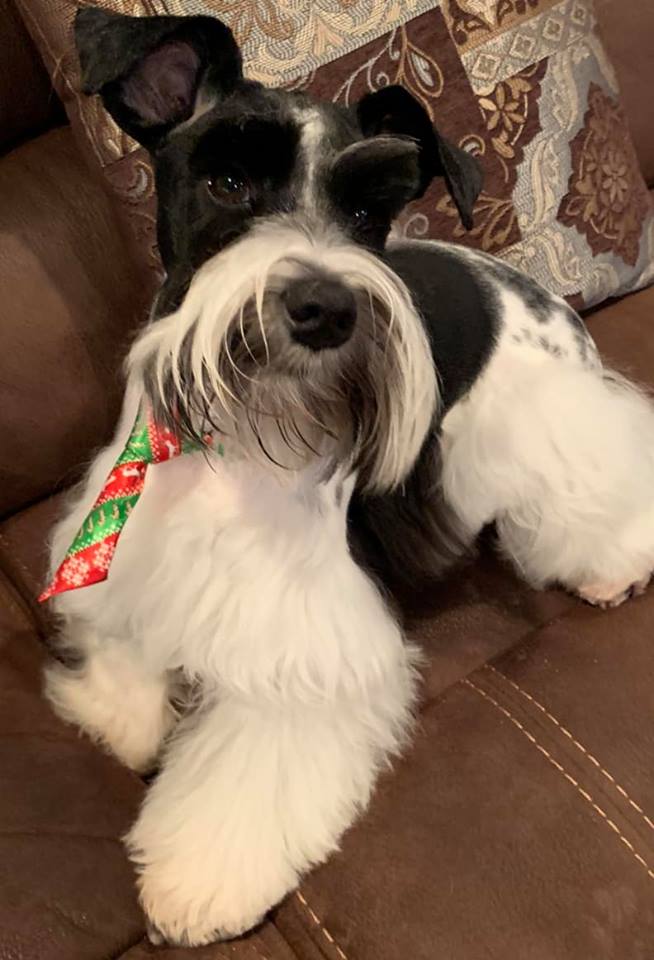 So very happy with our boy Murphy! He's 10 weeks and had his first vet visit (for us, his first) today (4/22/17). She said he was perfect in every way. Schnauzers of Stonebrooke are wonderful to work with! Highly recommended. Murphy is our 4th schnauzer...if we get a 5th, it'll be from Stonebrooke.
Fynn turns 3 on Thanksgiving Day ! We are blessed and grateful to have him and his brothers Fritz and Doc ; all Stonebrooke puppies ! ❤️🐾🎂
From left to right ..Fynn 3 yes old , Doc 6 months old, and Fritz 3.5months old."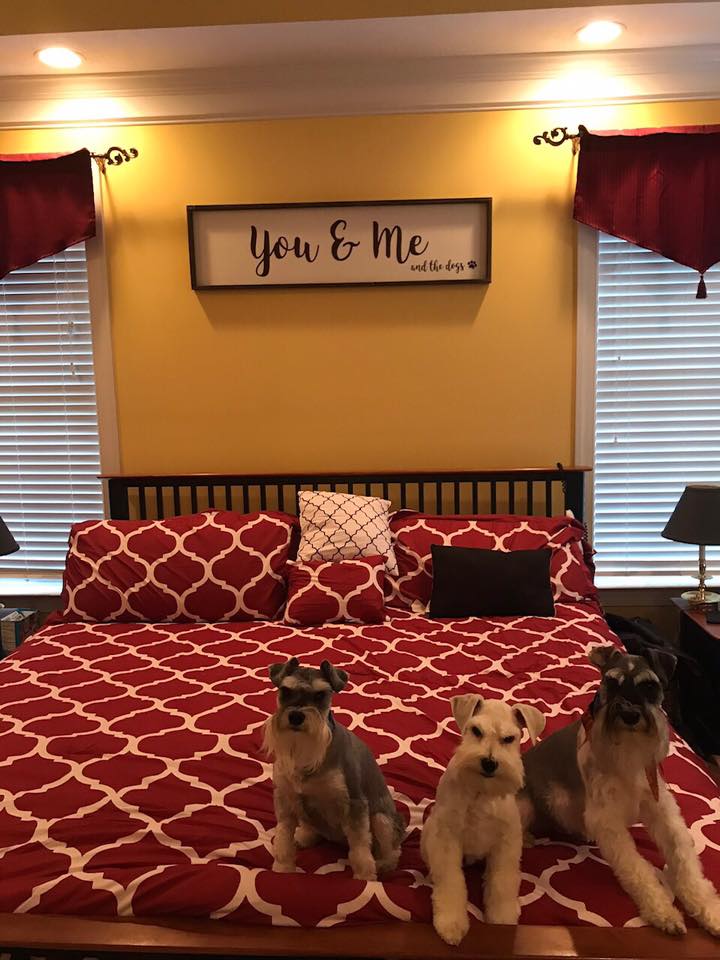 Working with Meredith and the others at Schnauzers of Stonebrooke was delightful. Our Callie will be four months old tomorrow and she brings us so much joy! She is beautiful and has such a sweet temperament. She is so smart! Can't imagine my life without her!
Lisa
Hazel is such a joy! We are so grateful we found Schnauzers of Stonebrooke!!
Jennifer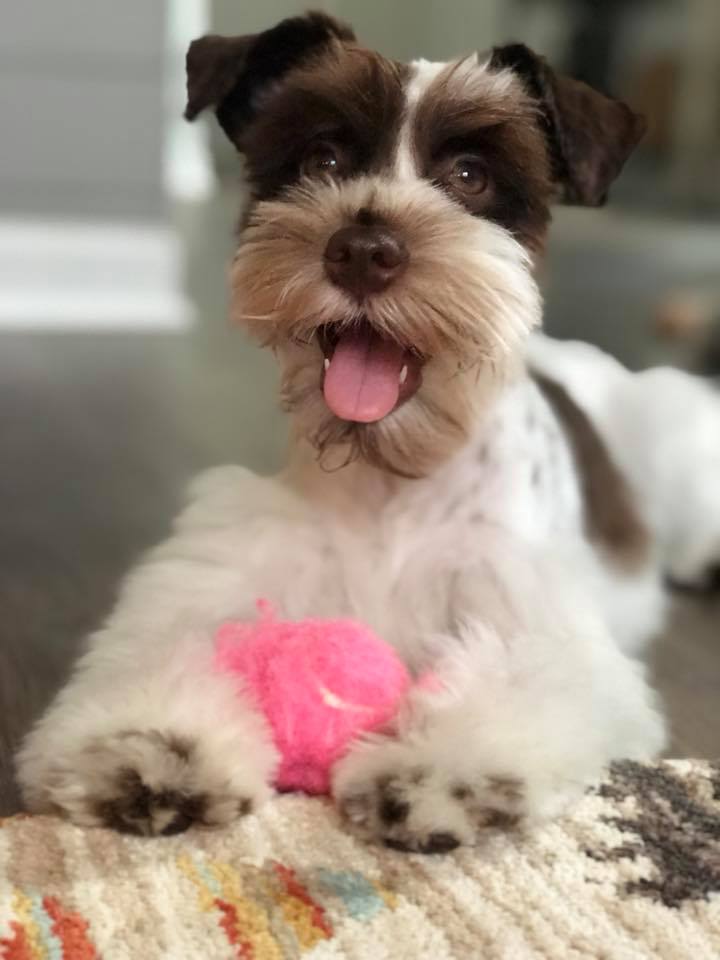 "We celebrated Aubies 1st birthday early before the kids went back to college. She is 8lbs 6 ounces and is cute as can be!!"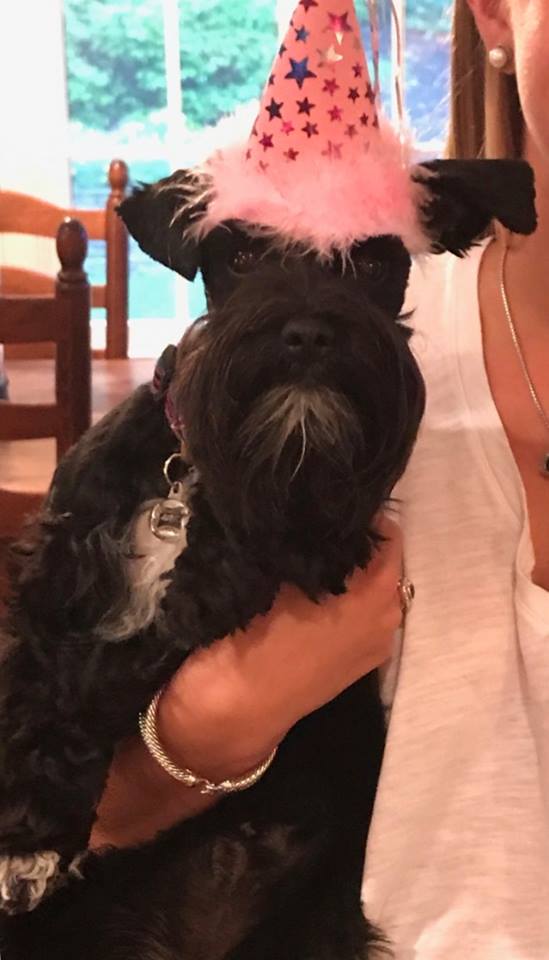 Our Luna! We ADORE her!!
~Lindsay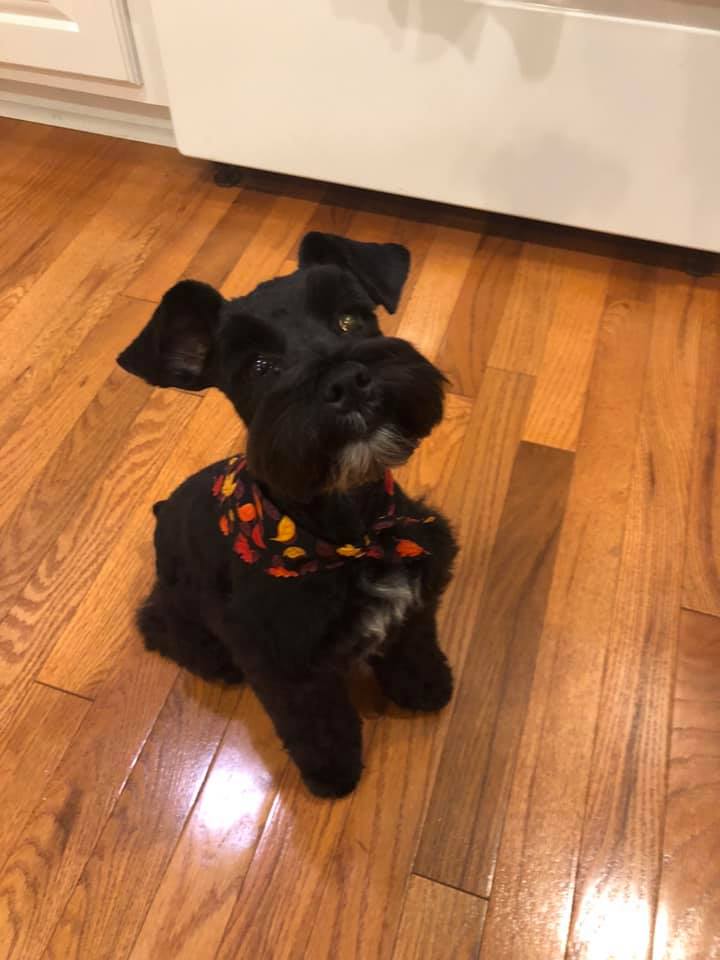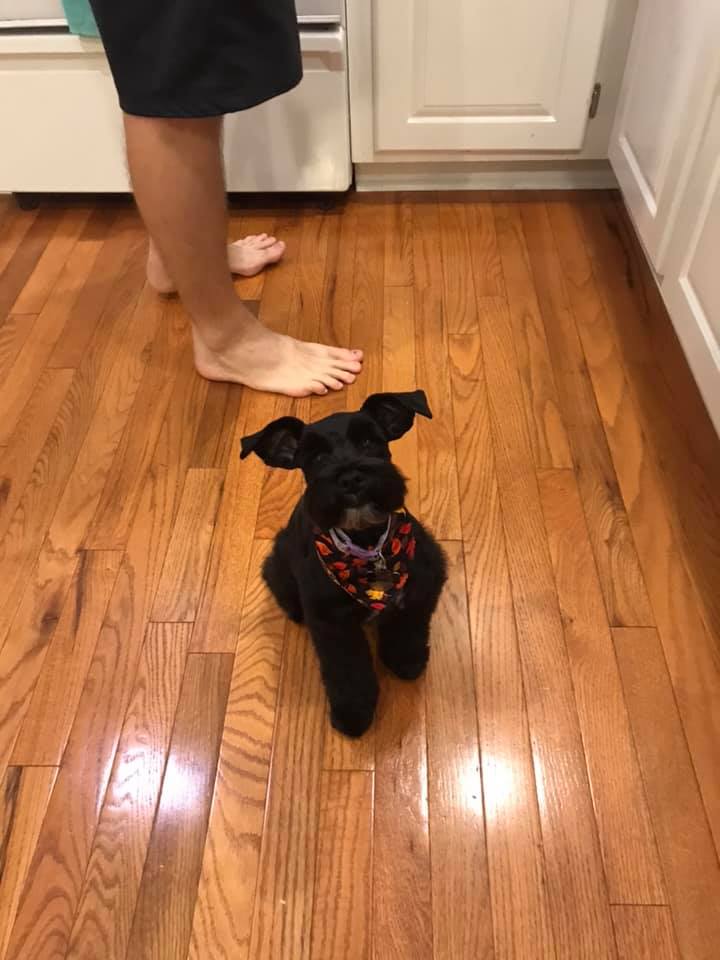 Hi Meredith,
I hope you and your family are enjoying the holiday season!
Remi (Ember) and Riley (Larkin) are doing fabulous! They quickly settled in and follow my other 2 Schnauzers, Lexi and Lacey, everywhere. Their puppy vaccines are now behind them and the vet and staff have fallen in love with them. They made me promise to bring them in for "love visits" in between scheduled appointments. After their last shots I took them to the groomer for baths and a little trimming. The groomer, who i have used for over 30 years, has also fallen in love with them and stated they have the most gorgeous fur and lots of it. In fact, she asked me for your number so she may be contacting you in the future.
We are so grateful to you for helping complete our family. We fell in love with Remi and Riley immediately and they are wonderful additions to our family. They both have wonderful and loving personalities and are full of energy. I will keep you updated with their progress.
Mike and I wish you and your family a very blessed Christmas and wish you all the best in 2017!
Fondly,
Karen Sue
We just love our Bella (birth name Taryn), she has brought so much joy to our lives and is my little shadow. Love her so much, I want to get her a sister or brother, still working on convincing my hubby!
Shondia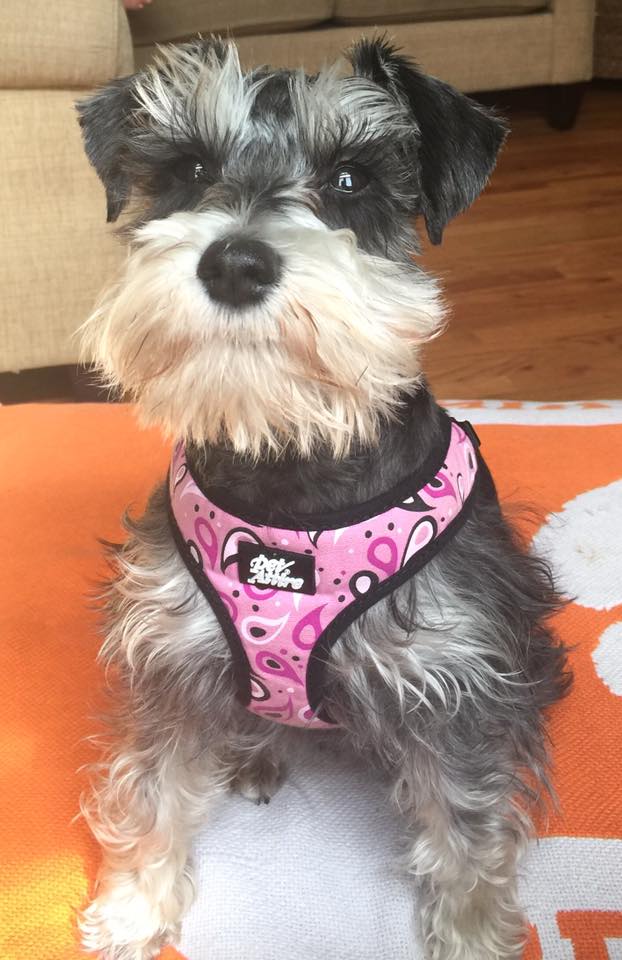 Just love this sweetie! Electra is 8 months old.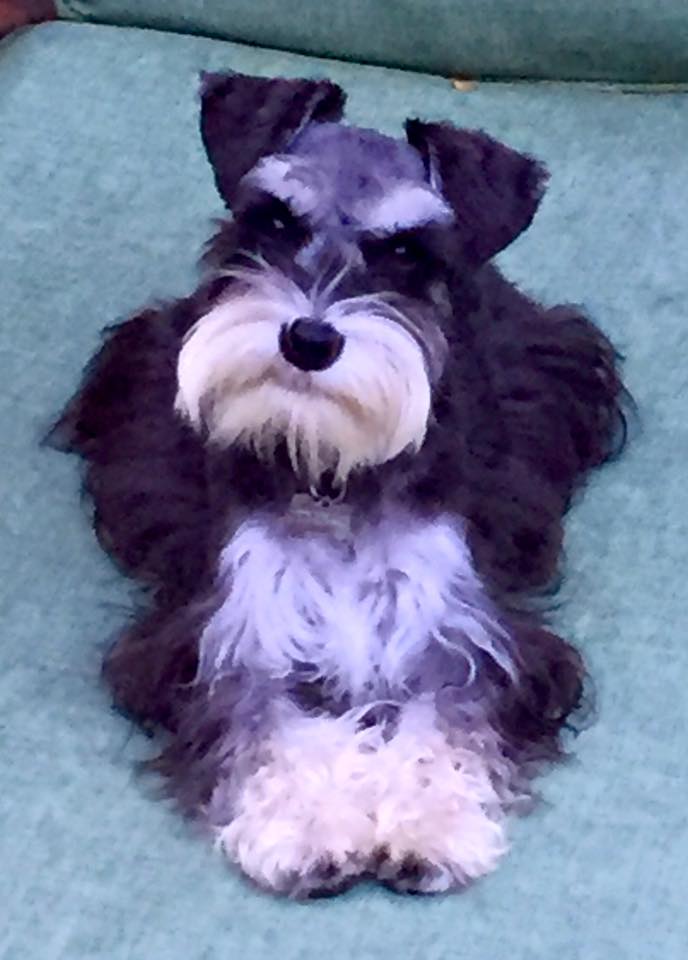 This is Sadie (birth name Wren). She is such a little diva! She is spoiled rotten. We have a lot of land and she loves to play outside, she also loves to sleep. She isn't a pup anymore, she is part of the family. Love her so much!
Jennifer
I wanted to send you a few pictures of Decker. We adopted him from you last fall when he was 8 weeks old.
He is very spirited and a lot of fun. We love him so much!
Thank you,
Lisa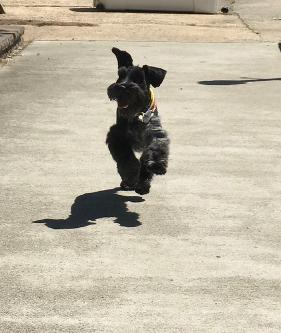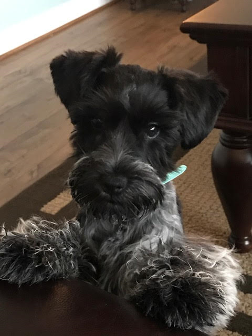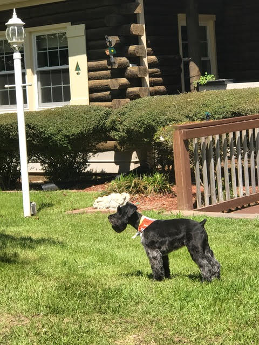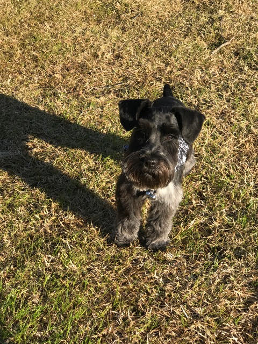 Fritz (2 years in March ) and Fynn ( 1 year in November ) are best friends ! They love a car ride with the sunroof open !
(Both Stonebrooke Schnauzers)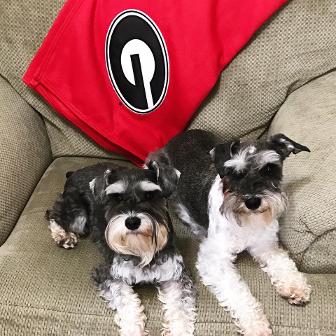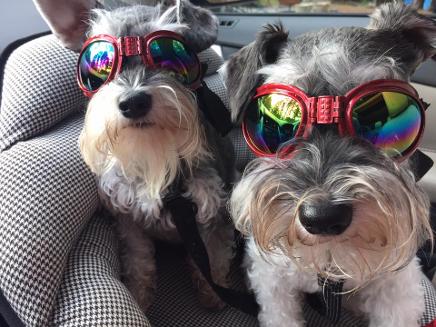 Jake (Chad) is one year old today! He brings us so much joy! He's such a beautiful, sweet, happy baby!!!
Claire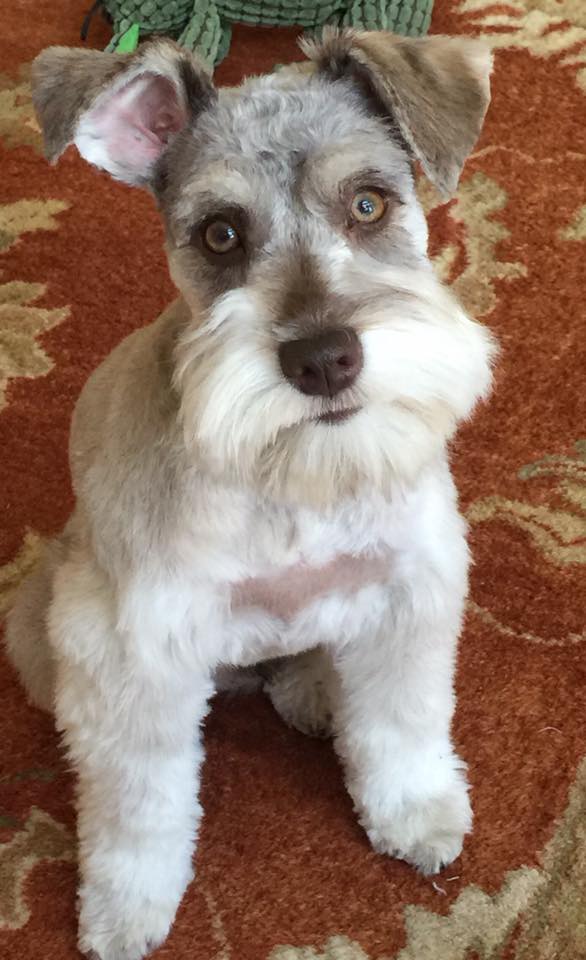 The first photo was taken on the day we arrived home with him, the second was taken on the day of his first grooming, and the third was taken on the 4th of July.
Mark & I love Fritz. He has so much personality and he is perfect in every way. We feel so blessed. We will try to send you a video clip of his flips in the air her performs for treats.
Merry Christmas to you and your family!
Fritz, Janice, and Mark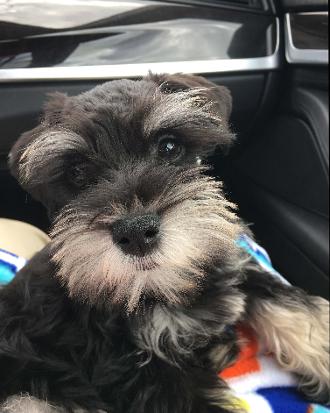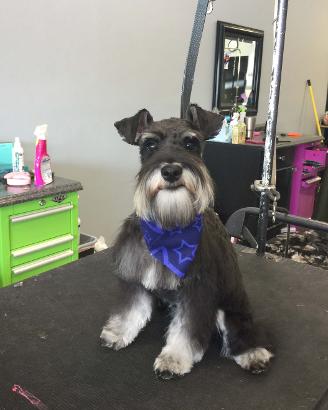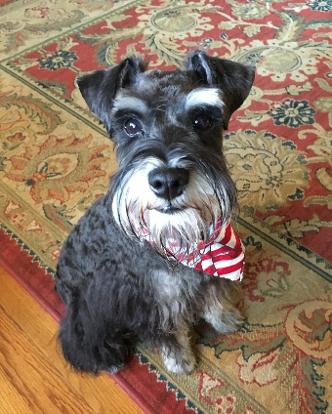 Hi Meredith,
Just wanted to send a quick update on Levi. He is doing well weighing in at about 6 lbs. doing well with house training and he had his first haircut today. The groomers loved him and he was very good for them. He loves going for walks and enjoys the attention he gets from everyone we see. Am so thankful for him. Thank you!
Karen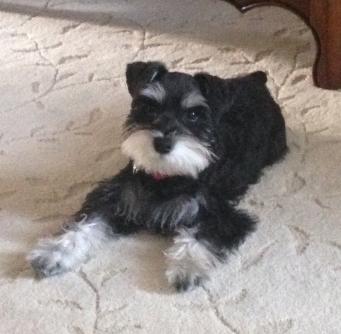 Scarlett Marie...or as her old name Serenity. We love our baby girl so much! She is just under 4 months old and loves her new home. Thank you!!!!! She has been such a blessing to our family.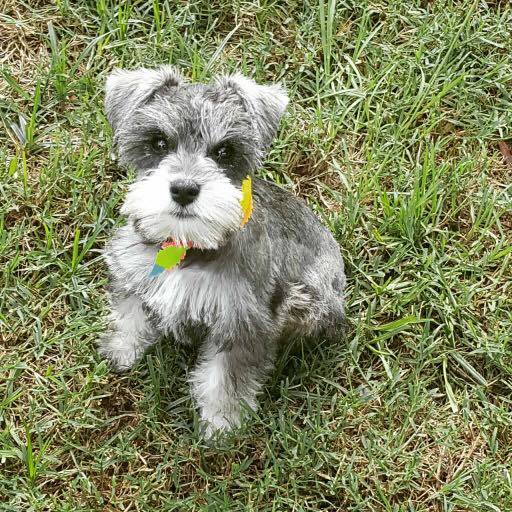 Shannon and Meredith,
I thought you all might like to see piper after her hair cut. She is so sweet and keeps us laughing at her shenanigans! She has learned to come, sit and is walking on her leash great! Thank you so much for such a loving puppy.

Alice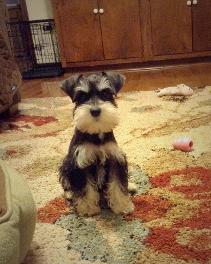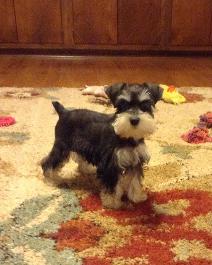 Just wanted to send you an update on Levi. Can't believe he is almost 6 months old already! He just had a haircut and is looking quite handsome. He is so much fun and loves life. He is such a good boy and we are thankful to have him.
Blessings,
Karen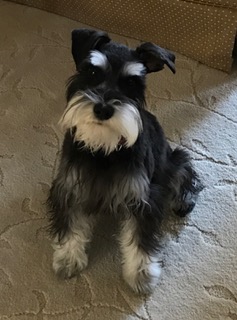 Schnauzery car alarm system...Emmy and Lou(Sisters from Paige and Caspian 2015 litters)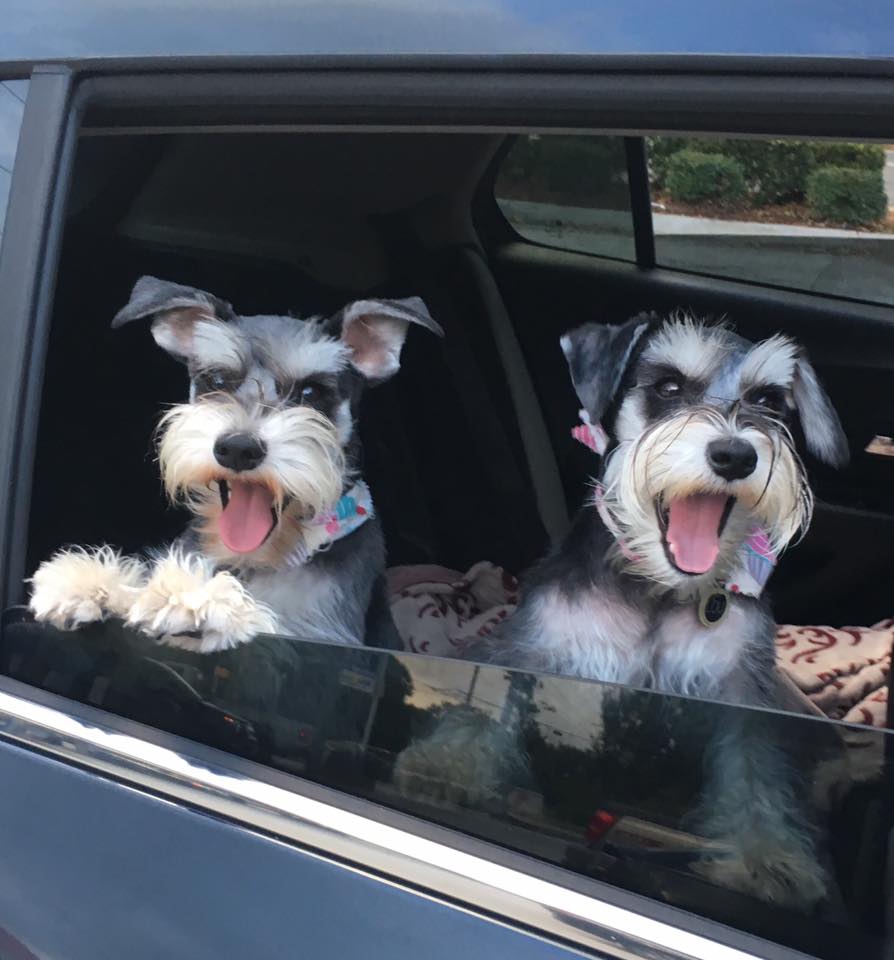 "Here are some recent photos of Boomer (originally Jett). We love him to the moon and back! We get so many compliments on him...especially since he is white (and so sweet)...most folks have no idea that Schnauzers can come in colors besides the breed standards.
You all did a great job!"
Lisette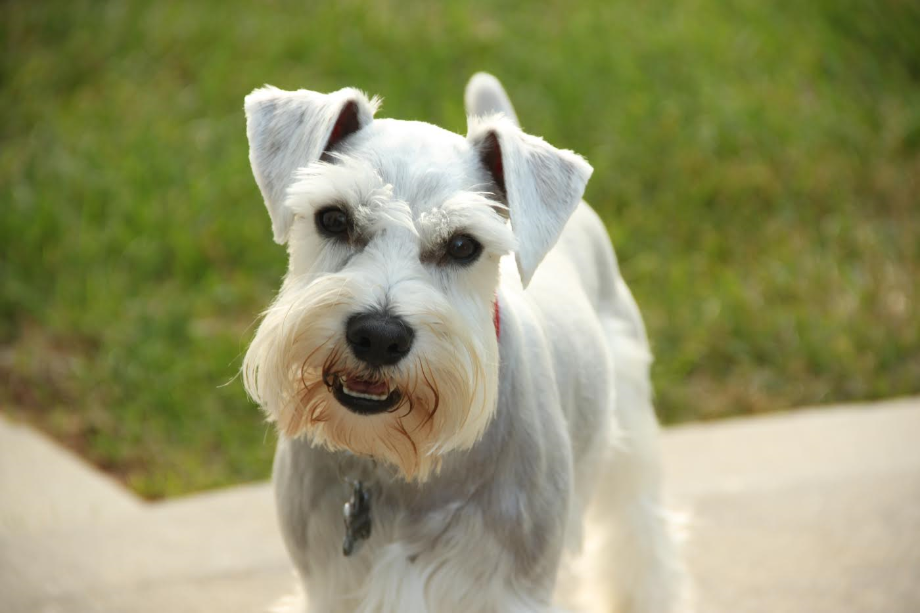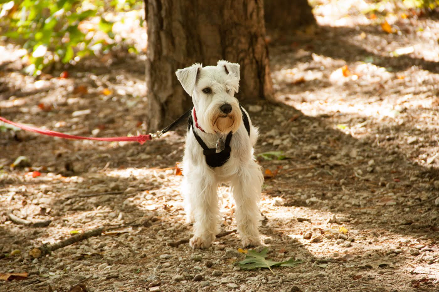 Winston (Fabian) and Evelyn, "double trouble." Winston is 8 months and doing so well.
Kent
Fritz and Fynn are best buddies! Fritz loves him so much. I can't thank you enough for letting up adopt another one of your beautiful pups!
Warm regards,
Carol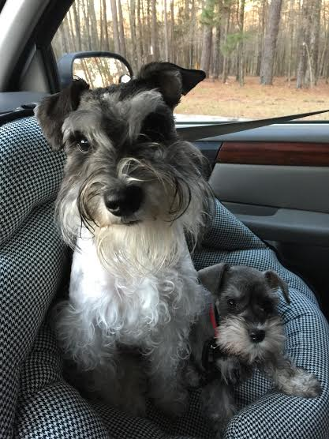 Thought you might to see how Callie has grown. She'll be four months tomorrow and is up to about 5.5 lbs. Just love her to death!
Lisa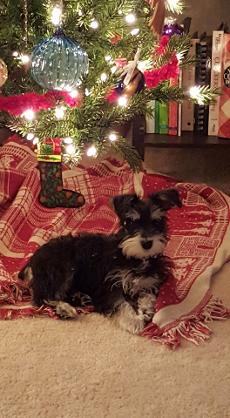 Merry Christmas from Albus!
Angeli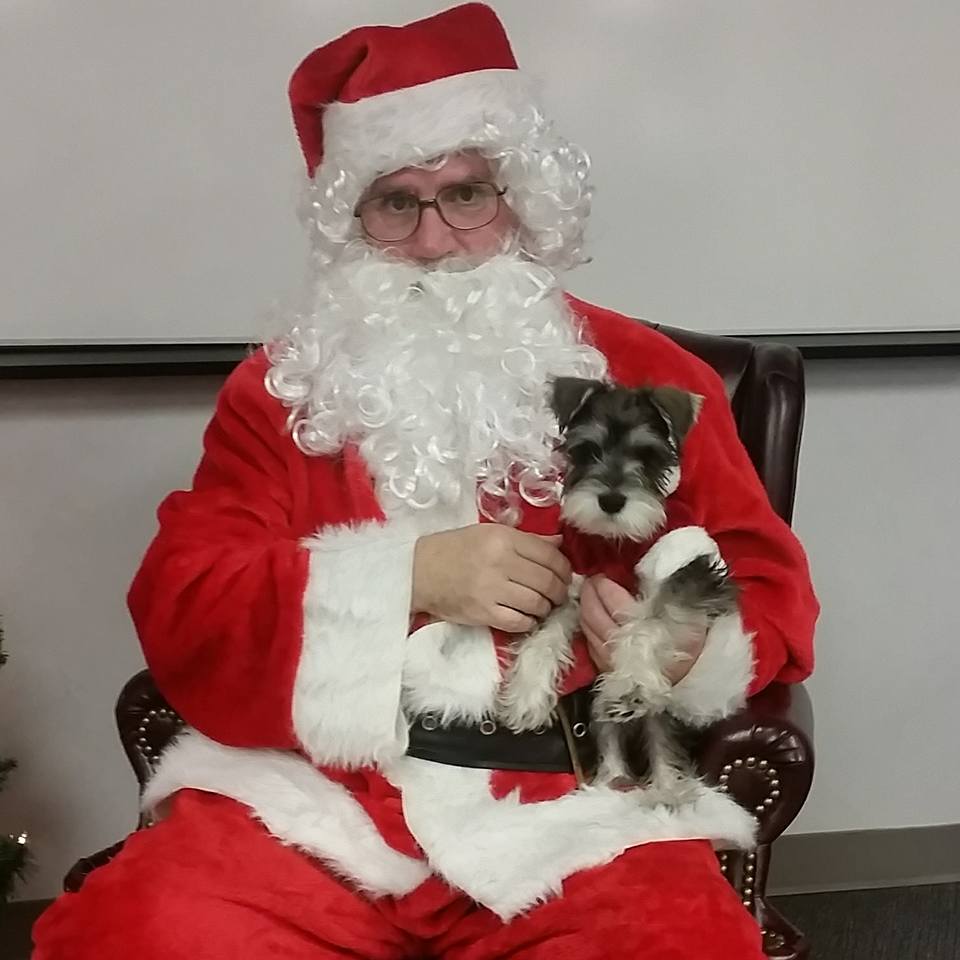 Gracie is about to turn 7 months old and is super smart, a little stubborn, and a million times loving. We are blessed to have her as a part of our family.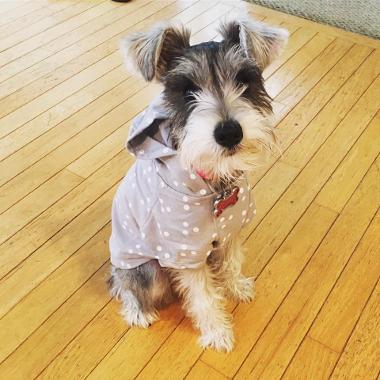 Hi, Beiler Family! We wanted to send you a photo of our babies, Frankie (birth name Dyna) & Marlo! They are both doing very well and our lives have been forever changed with their sweet love. We are so thankful we found you guys and maybe one day, we will be back for a new addition! Hope all is well!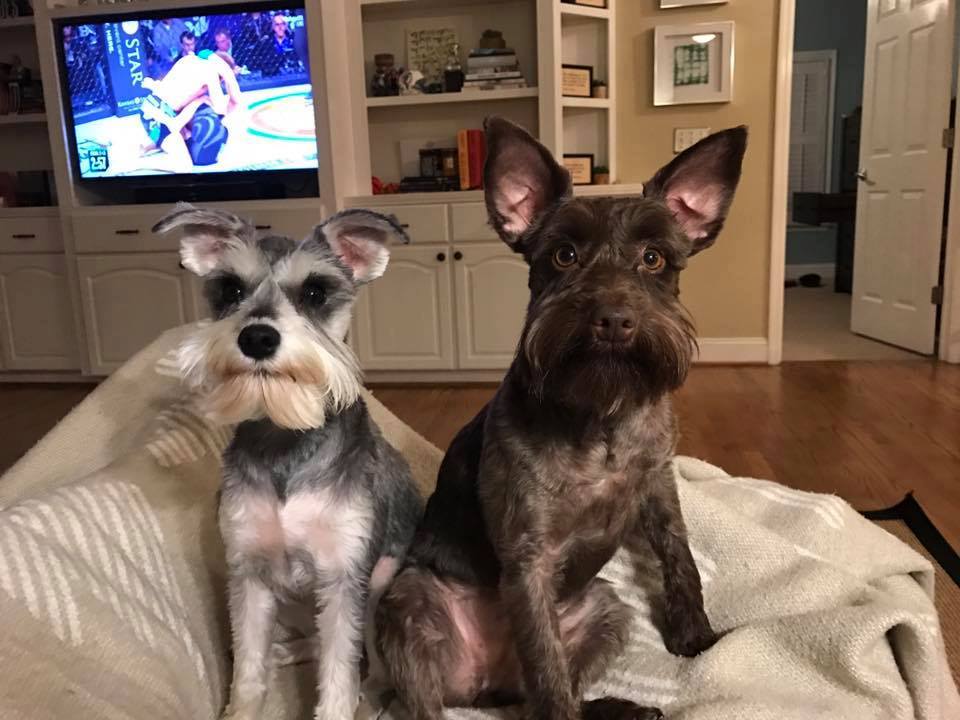 Our puppy, Misty (formerly London), is doing great. She was spayed this week and weighs about 10 pounds. I am attaching a photo of Misty.
Helen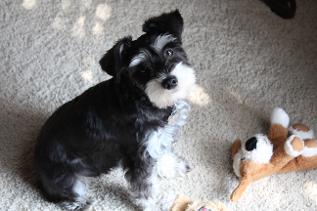 Kitty is doing wonderful! She is a fun little ball of fur and lots of energy! Loves her toys and her people. We are so in love with her. Hope you are well!
Valarie and Mark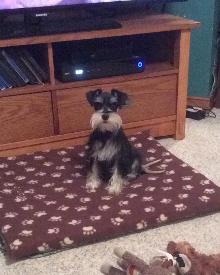 Can't get enough of our Marty (birth name Gentry!) Our veterinarian just loved him and says he is a
very healthy pup!
Allison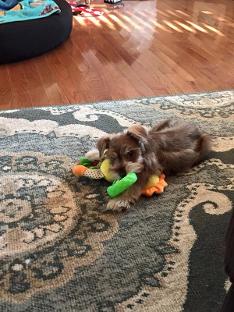 Happy birthday, Callie! I cannot believe Callie is a year old today! Who knew that an 8 and a half pound bundle of fur could bring so much joy into my life. She is such a special little girl - her favorite place to be is sitting on my lap. She makes me laugh with her silly routine of running laps at top speed all through the house (especially when she forgets to slow down and runs into things), sh
e always knows when I need a little extra TLC, and she makes every day better just by being here! Thanks to her I am now a crazy dog mom just like those people I used to laugh at! And yes, we are celebrating tonight with dinner at a dog friendly restaurant and a trip to a little ice cream store that also sells puppy pops! Thank you Schnauzers of Stonebrooke for my wonderful Callie! She is a true blessing!
Grace just had her 12 week appointment and the vet says she's doing great at just over 5lbs. Training is going great too, she's super smart and lovable. Thank you Stonebrooke!
Jennifer
Hey, Shannon and Meredith!
We thought you might like to see Minnie (Gabriela) who we adopted in August! Here she is after her first grooming. She is a little over 5 months old now and we love her more every day! She has the best personality and is so smart...and she keeps us laughing constantly! Thank you so much for providing us with our 5 pound bundle of joy! She is perfect!
Brennan
Hi Shannon & Meredith
I thought you might like to see a picture of Emma that we adopted from you back in August. She is a 5 pound bundle of pure sweetness. Everyone that meets her falls in love with her immediately. We are forever grateful to you for providing the perfect dog for our family. God bless you and your family. Merry Christmas.
David, Alisa, Wesley and Emma

Hi! Wanted to send you this little video of our Marty! Previously "Gentry"! He has been a BLESSING to us beyond measure! We thank God for bringing him to us, through you! He has so many qualities of our Golden Retriever, Cash, that we lost to cancer 3 years ago!! Marty is ALWAYS happy, loves plays fetch (strange for a schnauzer I think), is loving and just a bright light to each day! Every person that meets Marty just loves him and his personality!! Everyone at the veterinarian fight over him, the groomers love when he comes in! He is great with my niece and nephew! He is just a joy!! Thank you!!!
Allison
I thought I would send you the latest pictures of Lizzie. She will be 5 months old this week. I can't believe it. She has grown but she is still not nearly as big as Toby and won't be. I haven't had her weighed lately but will by the end of the week. I think about 7 - 8 lbs. maybe. She is quite the character. She loves everyone. When I walk her in the neighborhood, she wants to go visit everyone she sees. She is very popular with my neighbors and their dogs. She gets along great with Toby and I am amazed at how tolerant he is. She can drive him crazy sometimes. I am attaching some pictures.
Beverly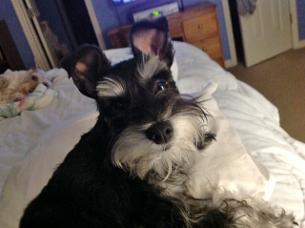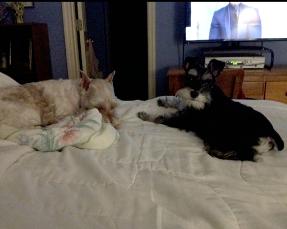 Louie & Charlie. I love these dogs!
Joann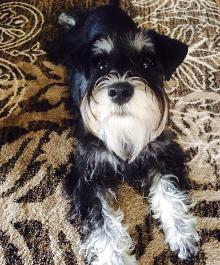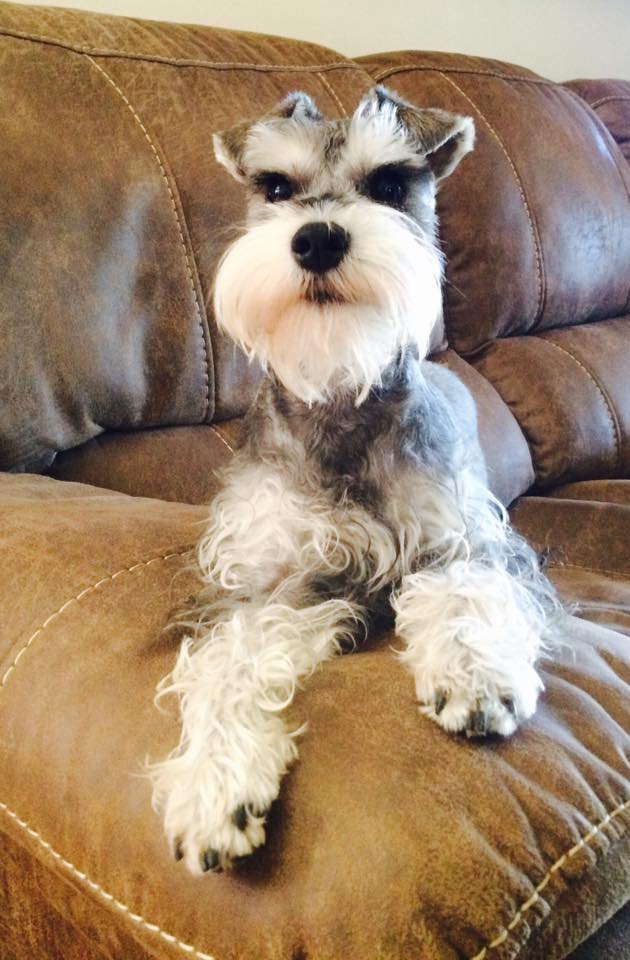 We brought our sweet Pepper (Queen) home 2 years ago! We love her so much and can't imagine life without her! Here are a few pictures of her now!
Denise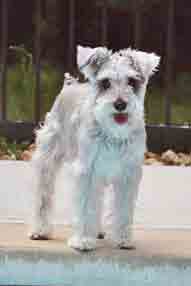 Merry Christmas to you from Boomer! (Paige and Rhett, 02/18/14) Best Schnauzers!)
Lisette
Hi guys! We just wanted to thank you so much for the wonderful addition to our family, Charlie (Rylee)! He is so cute, and he is very smart. He has already been pretty much potty trained other than an occasional accident, he is kennel trained, and he even knows a few tricks. Every one of our neighbors loves him! He even went on a 2.5 mile hike and ran the whole way! He is so full of life and energy, we just love Rylee to death! Thank you again. :)
Sincerely,
Aimee and John

I researched a lot online and chose "Schnauzers of Stonebrooke" as the breeder I wanted to buy from. When I arrived I was very impressed with their home and the puppy Cullen. The price for Cullen was very reasonable for the quality of dog he is. I have never regretted my decision to purchase a puppy from here and would definitely suggest this to anyone who wanted a schnauzer. Cullen is very smart, quick and has personality plus! Hats off to Schnauzers of Stonebrooke.
Wendy

Hi Shannon, Sophie is 9 months now and such a sweet little girl. She is very playful and gets so excited when visiters come by. I just love here to death and would recomend to anyone thinking on getting a schnauzer to check you out. I enjoy her so much. Thanks!
Jerome
I'd like to give you an update on Beignet. Today is his first birthday. He's been a wonderful puppy. He's full of energy and very playful. He loves everybody and every dog he's met. He's got a lot of personality; he acts like he's just happy to be alive. He's smart; we're training him now, and he learns fast. Of course, he's a Schnauzer puppy, so he doesn't always apply what he's learned. You may remember that he was very small when he was born, and had a tough time the first few weeks. He caught up in a hurry, though. He's healthy and weighs 17 pounds. I've attached a few photos of him so you can see how handsome he is.
Stanford
Hi Shannon and Meredith.
Here is a picture of Cubby with his new haircut. He weighs 7 lbs. now. He is very smart and loves to play but loves to cuddle too. He enjoys sitting with me in my recliner along my other two, Sophie and Lucie. Both of them are getting along with him very well and they all three love to play with each other. He is such a joy to have.
Karen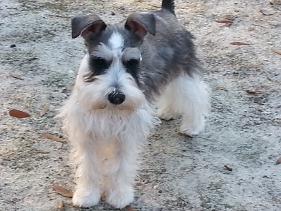 Dear Beiler Family,
Thank you for the lovely Christmas card! It is hard to believe that our precious Chief is almost a year old! He is such a blessing to us and has brought us so much joy. We could not imagine our lives without this little guy. Chief is like my shadow, he even goes to work with me and is so well behaved. He is such an amazing dog. I am always astounded at how quickly he learns new things, but maybe he is so willing because he is so spoiled! We could not have dreamed up a more perfect dog to be a part of our family. Thank you for your dedication to breeding great puppies! :)
Merry Christmas! :)
Heather